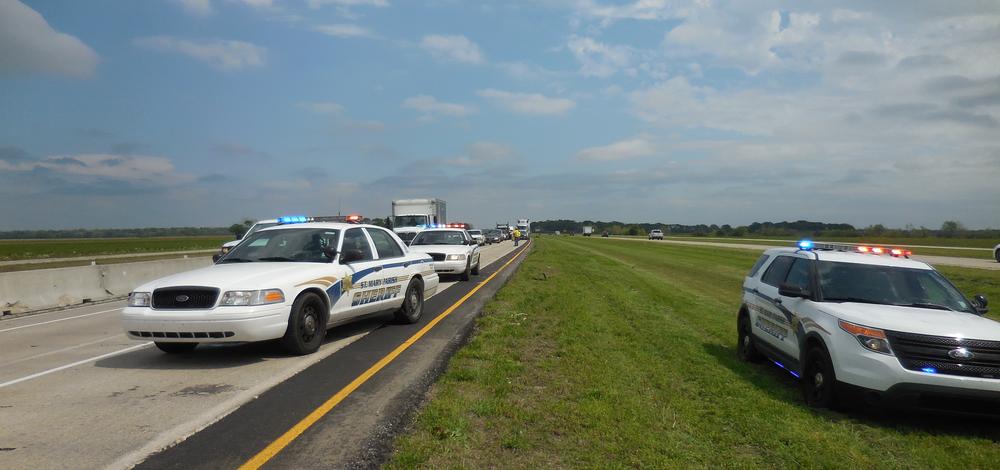 The St. Mary Parish Sheriff's Office Uniformed Patrol Section provides law enforcement service and emergency response to the unincorporated areas of St. Mary Parish except for tribal lands. The parish is divided into six districts patrolled by uniformed deputies out of headquarters in Franklin or the branch office in Morgan City. Twenty-five uniformed patrol deputies provide 24-hour coverage, seven days a week, 365 days a year. Additional operations are also managed within the structure of the Uniformed Patrol Section including community deputies who staff the St. Mary Parish Behavioral Center, deputies with the Marine Section who patrol parish waterways, and deputies who manage records and service the Sheriff's Office information technology systems. The Sheriff's Office also has specialized operations that are staffed by uniformed patrol deputies such as the St. Mary Parish Sheriff's Office Special Response Team.
Uniformed Patrol Deputies are skilled in handling a wide variety of incidents such as traffic crashes, medical emergencies, domestic violence, disturbances, thefts, damaged property, search and rescue operations, funeral escorts, burglary investigations, murder investigations, and deaths. Uniformed patrol deputies conduct preliminary investigations on these incidents and conduct many investigations from the initial stages through prosecution. Uniformed patrol deputies are responsible for the enforcement of Louisiana State Laws and St. Mary Parish Ordinances. When deputies are not working calls for service, they are patrolling to prevent criminal activity, address neighborhood concerns, and check on businesses and other areas as requested by citizens.
Uniformed Patrol Deputies are also largely responsible for enforcing traffic laws to keep drivers and pedestrians safe as they travel the US and state highways and parish roads St. Mary Parish. Uniformed Patrol Deputies work to promote safety on the roadways through investigations of traffic incidents that range from speeding to child safety restraint violations and DWIs.
The St. Mary Parish Sheriff's Office is committed to providing valued service on every interaction with the public and we will continue to work with the community to find new ways to accomplish our goals as the demand for service continues to evolve.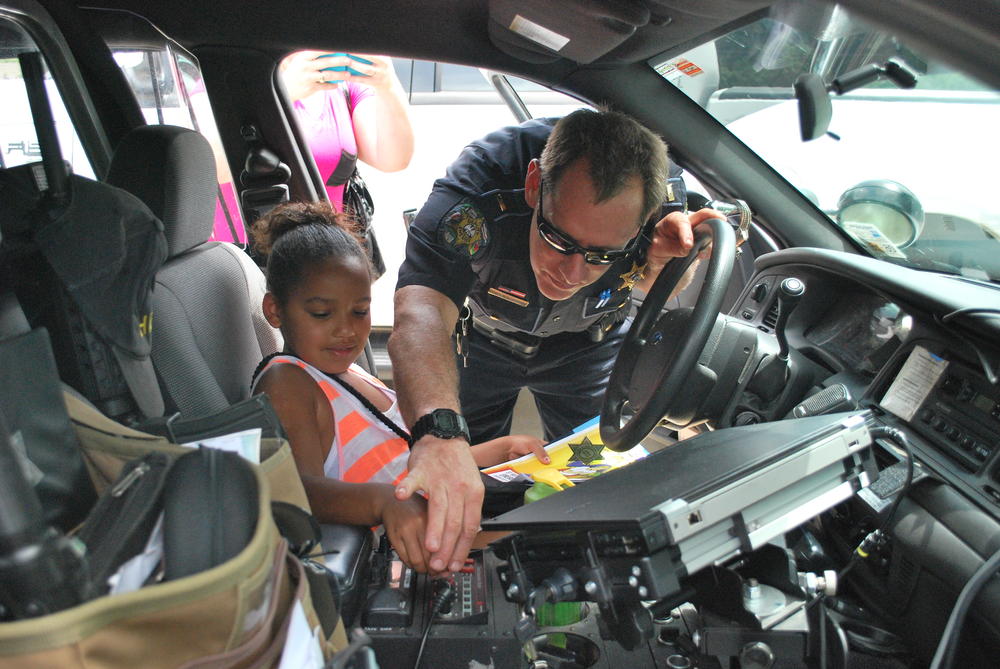 Lt. Dan Wiedenboerner showing off his police cruiser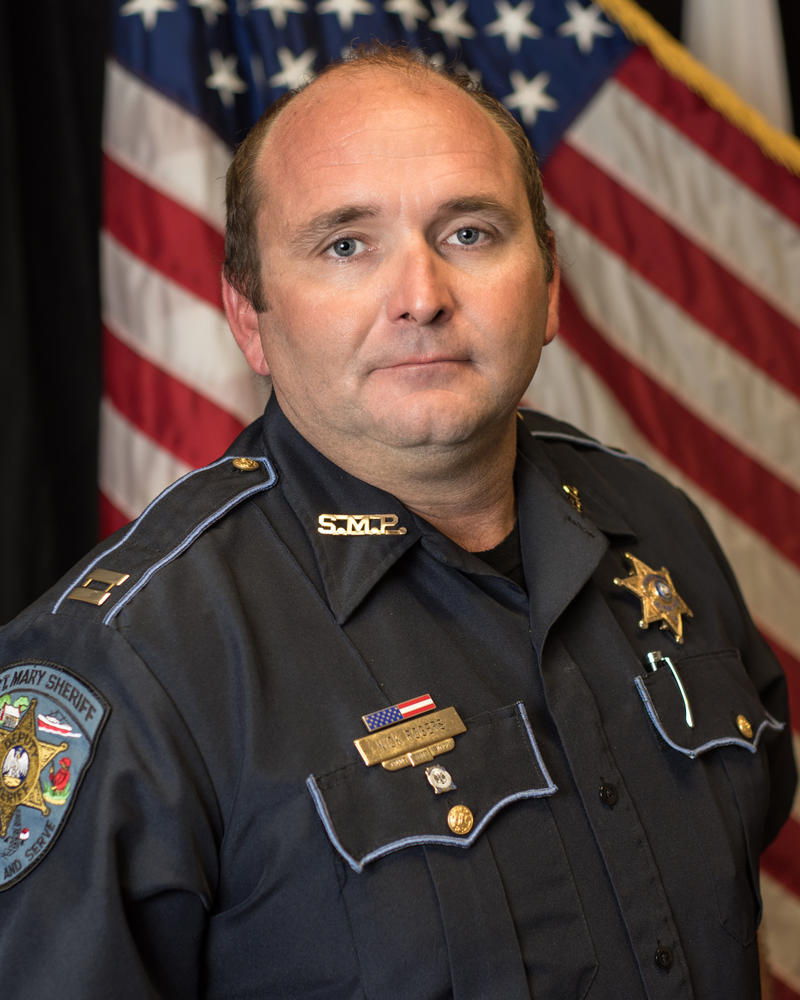 Captain Nick Rogers
A graduate of Berwick High School, Captain Nick Rogers began his career in law enforcement in 2002 when he joined the St. Mary Parish Sheriff's Office. That same year, Rogers graduated from the Louisiana P.O.S.T. Academy and worked as a road deputy. In 2006, Rogers was promoted to the Narcotics Task Force. As a narcotics agent, he successfully completed an F.B. I. Instructor Development Course and was promoted to Lieutenant in the Patrol Division. During his time in the Narcotics and Patrol Divisions, Rogers attained multiple instructor certifications including Rapid Response to Active Shooter, TASER, and Standardized Field Sobriety Test. With those certifications, Rogers shares his expertise and experience by teaching fellow law enforcement officers attending the St. Mary Parish Sheriff's Office Regional Training Academy. In 2010, Rogers was promoted to the Criminal Investigation Division as a Detective and was re-assigned to serve as a detective in the Marine Section in 2012. In 2014, Rogers led operations at the St. Mary Parish Law Enforcement Center in Centerville before returning to the Marine Section. Rogers was promoted in 2018 to command the Uniformed Patrol Section.