Investigations
Detectives of the Criminal Investigation Section are on call 24 hours a day, 7 days a week, 365 days a year working cases across St. Mary Parish.
Detectives assist patrol deputies in investigations. Once a uniformed deputy takes a report, detectives may begin a follow-up investigation. The Criminal Investigation Section is responsible for processing and cataloging evidence at crime scenes. They interview victims, witnesses, and suspects as well as prepare affidavits for arrest warrants and search warrants along with other various investigation related duties.
In 2013, detectives investigated four homicides making an arrest or arrests in each case. The solved murder cases are a direct result of the efforts of detectives in collecting and corroborating evidence and submitting DNA evidence from the crime scenes to the Acadiana Crime Laboratory for analysis.


Information on suspected criminal activities or current investigations may be sent to detectives at crimewatch@stmaryso.com or by contacting the Criminal Investigation Section at 337-828-1960 or 985-384-1622.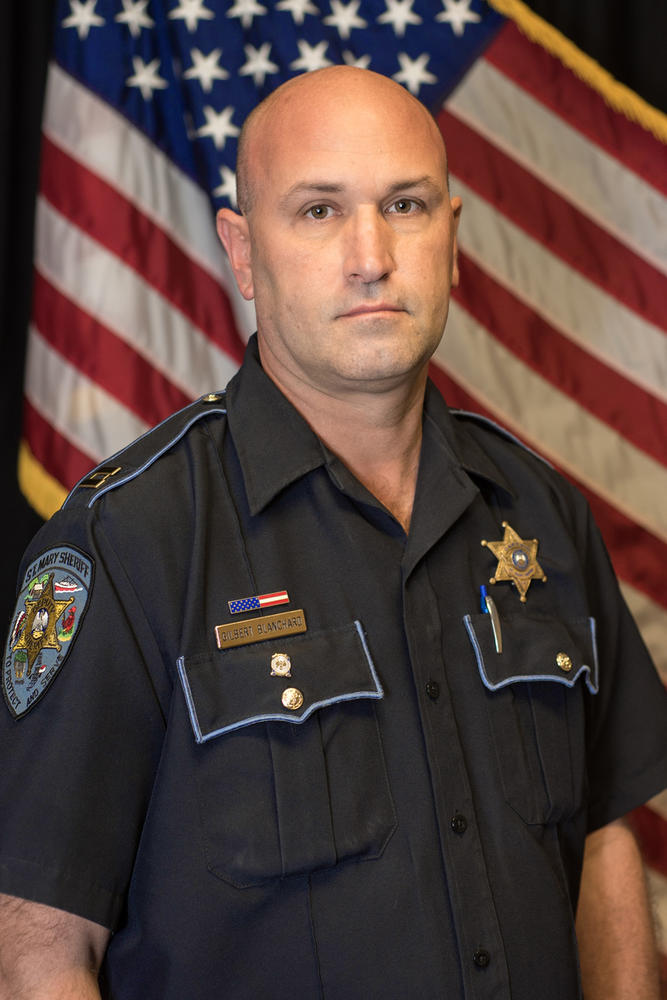 Captain Gil Blanchard
Criminal Investigation Division
After graduating from Temple High School in New Iberia, LA Captain Gilbert Blanchard entered into the profession of law enforcement in 1993 with the Morgan City Police Department. He completed his basic law enforcement training at Louisiana State University in Baton Rouge. From 1993-1999, Blanchard worked as a police officer in the patrol division. In 2000 he was promoted to the Morgan City Police Department Detectives Division where he served for the decade. In 2011, Blanchard transferred to the narcotics division until his reassignment to patrol in 2012. During his employment with the Morgan City Police Department, Blanchard served on the Special Response Team and completed training in undercover investigations, instructor certification, kinesic interview, rape and sex crime investigation, raid planning, homicide investigation, video techniques, informant management, Asian organized crime, video surveillance, employment law, business writing, and human resource courses. In 2012 Blanchard accepted a position in the Uniformed Patrol Division of the St. Mary Parish Sheriff's Office, where he worked as a shift supervisor until he was promoted to Detective in the Criminal Investigation Section.
In 2016, Blanchard was promoted to Captain and placed in command of the Investigations Section. Blanchard was able to call upon his wealth of experience in criminal investigation techniques and procedures as he supervised the work of detectives, juvenile detectives, school resource officers (including DARE), and evidence custodians.