Detectives of the Criminal Investigation Section are on call 24 hours a day, 7 days a week, 365 days a year working cases across St. Mary Parish.
Detectives assist patrol deputies in investigations. Once a uniformed deputy takes a report, detectives may begin a follow-up investigation. The Criminal Investigation Section is responsible for processing and cataloging evidence at crime scenes. They interview victims, witnesses, and suspects as well as prepare affidavits for arrest warrants and search warrants along with other various investigation related duties.
In 2013, detectives investigated four homicides making an arrest or arrests in each case. The solved murder cases are a direct result of the efforts of detectives in collecting and corroborating evidence and submitting DNA evidence from the crime scenes to the Acadiana Crime Laboratory for analysis.


Information on suspected criminal activities or current investigations may be sent to detectives at crimewatch@stmaryso.com or by contacting the Criminal Investigation Section at 337-828-1960 or 985-384-1622.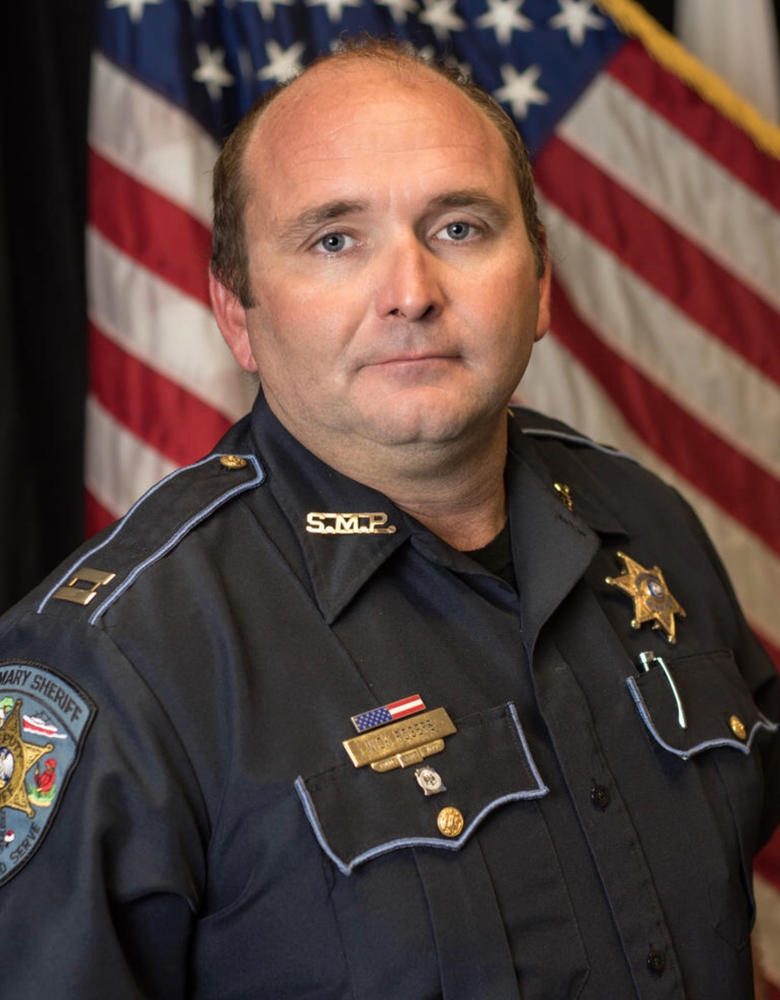 Captain Nick Rogers
Criminal Investigation Division
A graduate of Berwick High School, Captain Nick Rogers began his career in law enforcement in 2002 when he joined the St. Mary Parish Sheriff's Office. That same year, Rogers graduated from the Louisiana P.O.S.T. Academy and worked as a road deputy. In 2006, Rogers was promoted to the Narcotics Task Force. As a narcotics agent, he successfully completed an F.B. I. Instructor Development Course and was promoted to Lieutenant in the Patrol Division. During his time in the Narcotics and Patrol Divisions, Rogers attained multiple instructor certifications including Rapid Response to Active Shooter, TASER, and Standardized Field Sobriety Test. With those certifications, Rogers shares his expertise and experience by teaching fellow law enforcement officers attending the St. Mary Parish Sheriff's Office Regional Training Academy. In 2010, Rogers was promoted to the Criminal Investigation Division as a Detective and was re-assigned to serve as a detective in the Marine Section in 2012. In 2014, Rogers led operations at the St. Mary Parish Law Enforcement Center in Centerville before returning to the Marine Section. Rogers was promoted in 2018 to command the Uniformed Patrol Section. Rogers built the Uniformed Patrol Section back up to the high standard that the St. Mary Parish Sheriff's Office requires of the Patrol Section.
In June 2019, Rogers returned to the Criminal Investigations Section as the leader of the division.