Construction of the new J-turn /U-turn system is underway in St. Mary Parish on Highway 90 between Calumet and Berwick. The Louisiana Department of Transportation and Development is building the traffic control lanes to reduce the number of vehicle crashes and better facilitate the flow of traffic in those areas. The J-turns do present new traffic considerations that St. Mary Parish drivers need to be aware of.
The J-turn is the new U-turn on Highway 90. The J-turns eliminate traveling straight through the intersections to turn left from side roads Instead, drivers must turn right from side roads onto Highway 90, merge into traffic, and then make a U-turn at one of the newly installed J-turns. The purpose of J-turns is to keep motorists from crossing oncoming traffic and reduce the opportunities for serious collisions. The DOTD explains that these turns will improve travel time by allowing traffic to move more smoothly down the highway.
By becoming aware of the new lanes and traffic patterns, motorists can better avoid major accidents and injuries. Although the Department of Transportation is confident that these turns will help reduce the number of accidents, the chances of crashes occurring is not eliminated. Distracted drivers still pose a threat if they are not familiar with the way the new turning system is meant to work.
The St. Mary Parish Sheriff's Office will continue to periodically monitor traffic flow in these areas and work to educate drivers on the new J-turns.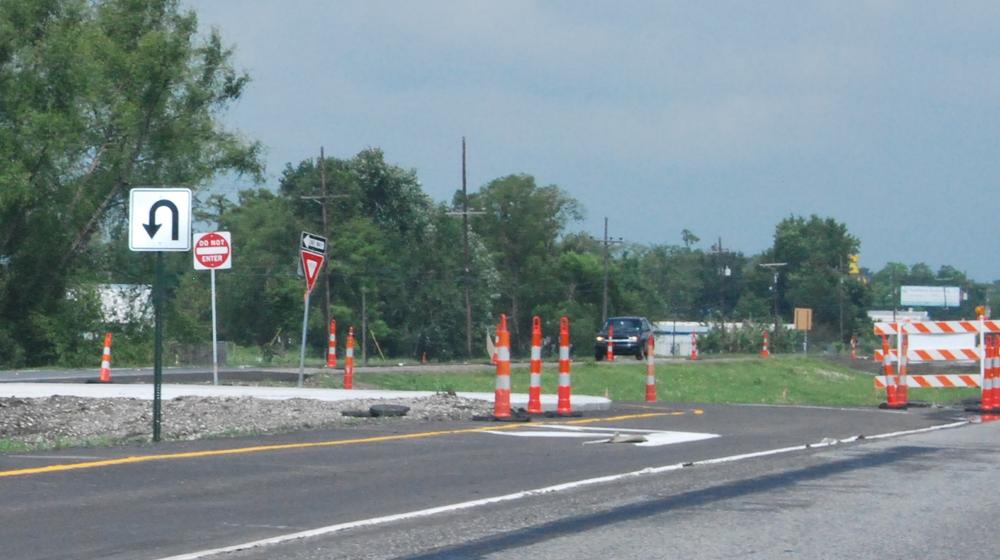 Contact Information:
Traci Landry
Detective Lieutenant
St. Mary Parish Sheriff's Office
Public Information Office
985-354-0714
www.stmaryso.com