On May 8, 2017, St. Mary Parish Sheriff's Office detectives began an investigation into the burglary of a home on Highway 83 in Glencoe. Detectives collected evidence that the culprit broke windows and a door to gain access to the residence and steal several paintings. Detectives developed a suspect and obtained search warrants for 4 locations in Franklin. On Thursday, June 8, 2017, St. Mary Parish Sheriff's Office detectives, patrol deputies, and narcotics detectives along with members of the Franklin Police Department and Iberia Parish Sheriff's Office simultaneously executed search warrants at 4 residences; 2 on Cayce Street and 1 each on Palfrey and Liner Streets in Franklin. Investigators recovered the stolen artwork and other items reported stolen from businesses in Iberia Parish including gas generators and an outboard motor.
A number of items were seized during the searches pending further investigation.
The suspect, John Loustalot, 32, of 1107 Cayce Street in Franklin was located at his residence during the searches. He was arrested at 4:25 pm on charges of simple burglary of an inhabited dwelling and illegal possession of stolen things. He was transported to the Franklin Police Department jail for booking. No bail is set.
Grace Loustalot, 27, 598 Palfrey Street, Franklin, LA was arrested on June 9, 2017 at 4:47 pm for possession of hydrocodone and possession of a controlled dangerous substance in the presence of a juvenile. During the search related to the burglary investigation, narcotics detectives located a hydrocodone pill. 2 juveniles were at the residence at the time the search warrant was conducted. Loustalot was transported to the St. Mary Parish Law Enforcement Center for booking. Loustalot was released on a $3,000 bond.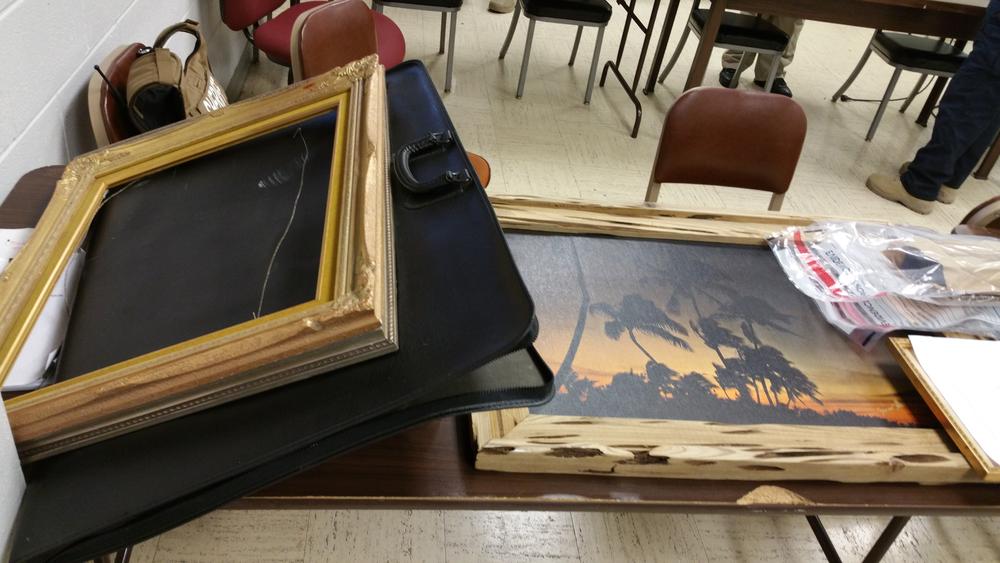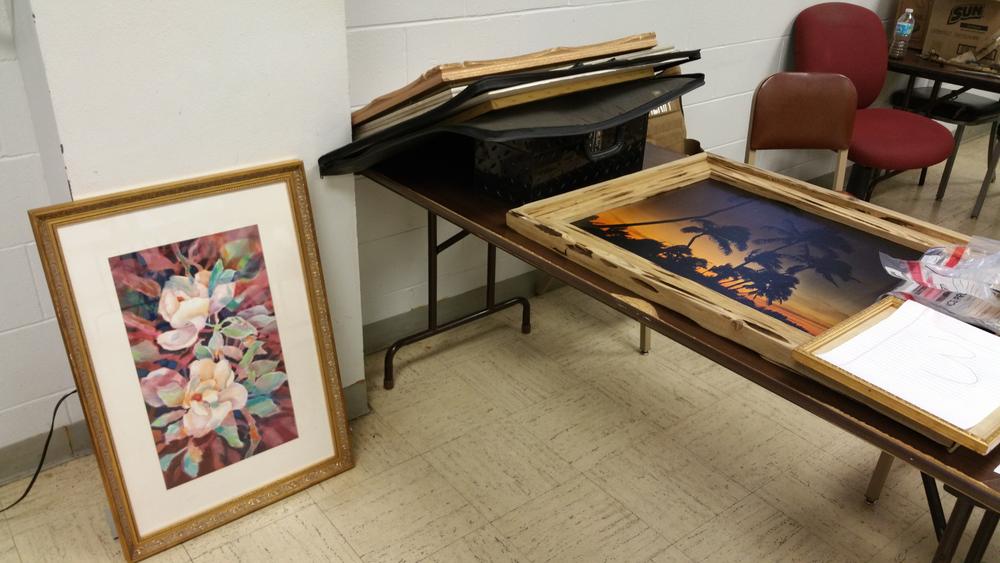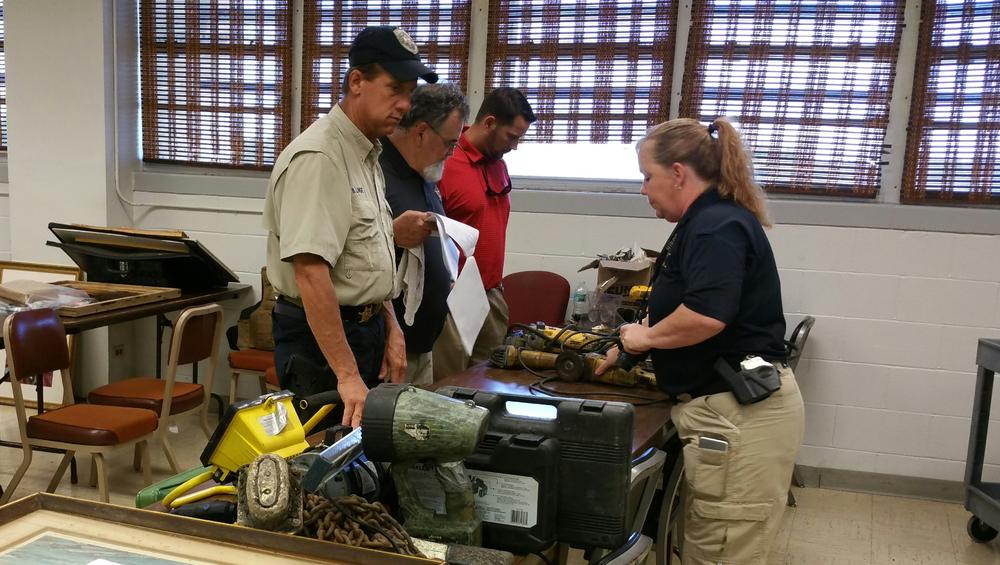 St. Mary Parish Sheriff's Office Detective Lt Bart Lange, Iberia Parish Sheriff's Office Sgt Bobby Hines, St. Mary SO Maj John Kahl, and St. Mary SO Sgt LaRaine Lange processing some of the items seized during the searches.