The St. Mary Parish Sheriff's Office welcomed law enforcement officers from the southern region to the Morgan City Harbor and Terminal District's Emergency Operations Center (EOC) in Morgan City for specialized training in preventing trafficking earlier this month.
During the 2-day training, instructor Mike Conner gave local law enforcement officers and those from as far away as Gulfport, MS and North Charleston, South Carolina an overall view of how contraband is concealed in vehicles and the ethical requirements of law enforcement officers in the search of suspected vehicles.
Conner, a Sergeant with the Maryland State Police and commander of the Pro-Active Criminal Enforcement Team, instructs the course through the St. Petersburg College Center for Public Safety Innovation. During his career, Conner has located over 200 false compartments and has arrested hundreds of criminals during traffic stops for various crimes including theft, murder, terrorist activities, money laundering, drug trafficking, and gun trafficking. He has seized or contributed to the seizure of over $14 million in US currency and thousands of pounds of illegal drugs such as heroin and cocaine.
Conner shared the latest techniques and methods used by criminals and criminal organizations to hide contraband. The training enhances law enforcement's abilities to detect and apprehend criminals while conducting traffic stops. Conner says the best way the community can help in prevent trafficking is to say something if you see something. Suspicious activity can be reported to the Sheriff's Office at 337-828-1960, 985-384-1622, or by email at crimewatch@stmaryso.com.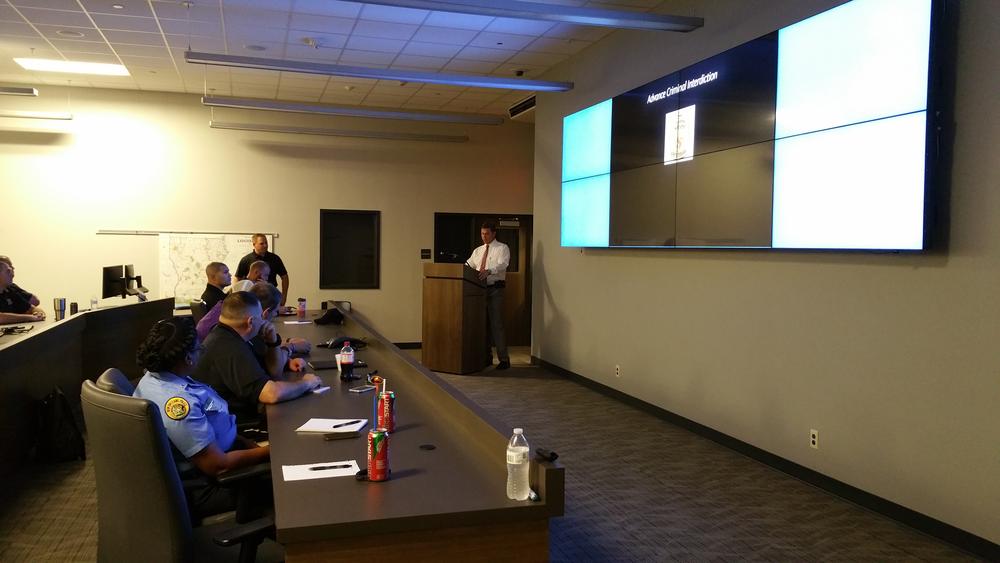 Chief Deputy Scott Anslum introduces instructor Mike Conner at the Morgan City Harbor and Terminal District's Emergency Operations Center (EOC)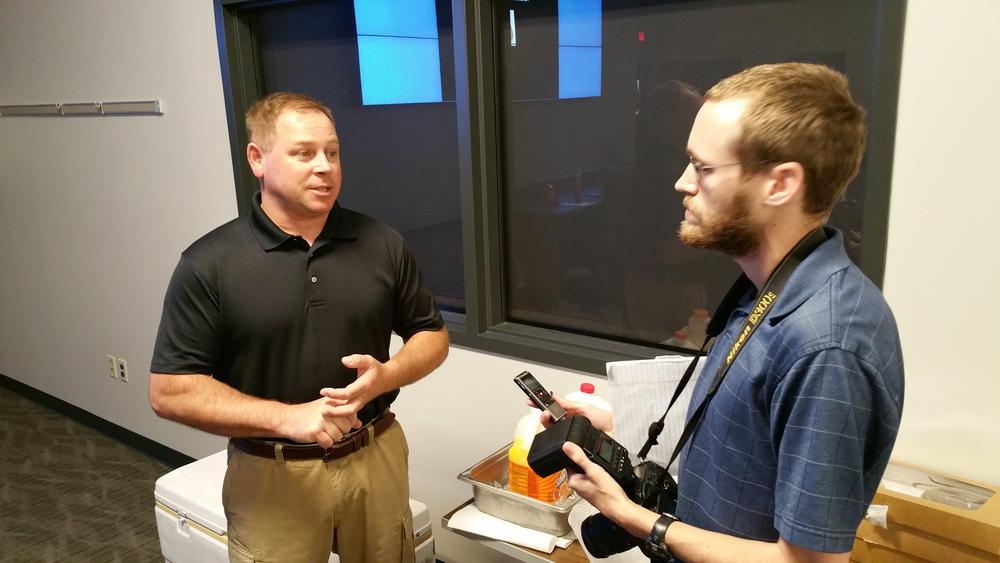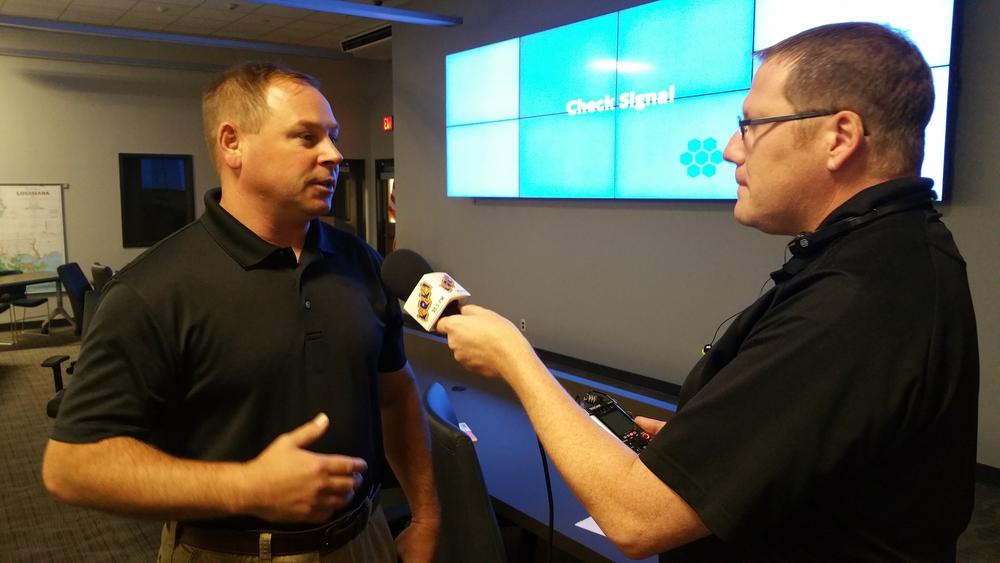 Conner speaking with reporters from the Daily Review and KQKI about the training. Read the articles here:
The Daily Review - https://www.stmarynow.com/news-local/see-something-say-something
KQKI - http://news.kqki.com/index.php/2017/09/11/audio-included-st-mary-parish-sheriffs-office-hosts-criminal-interdiction-training/
Contact Information:
Traci Landry
Detective Lieutenant
St. Mary Parish Sheriff's Office
Public Information Office
985-354-0714
www.stmaryso.com