School Emergency Response Planning Meeting Addresses Reunification
04/25/2018
St. Mary Parish Sheriff Scott Anslum, chiefs of police, and school administrators came together for an emergency response planning meeting this morning. The meeting, led by the St. Mary Parish School Board and Sheriff's Office school resource officers, addressed the process of reunifying students with their parents or guardians in the aftermath of an emergency event.
Sheriff Anslum says, "We pray that we never have an emergency event at our schools. But we plan together as a community of first responders so that effective action can be taken in all aspects of emergency response. From that first 911 call to the reunification of children with their loved ones, our goal at every stage of response is to protect our children and save lives."
In the event of an emergency at a school, parents and guardians should keep in mind that active scenes on a campus will be inaccessible. Information on where and how reunification will take place would be provided directly to parents and guardians by the school system as well as local law enforcement agencies and local media outlets. Always pay close attention to any emergency response planning guidance sent home with students by the school.
Anslum says, "I commend the St. Mary Parish school system and our own school resource officers for their continuing work to keep our schools safe."
Morgan City, Berwick, Patterson, Franklin, and the Chitimacha Tribal police departments attended the meeting with Sheriff's Office school resource officers and St. Mary Parish schools administration.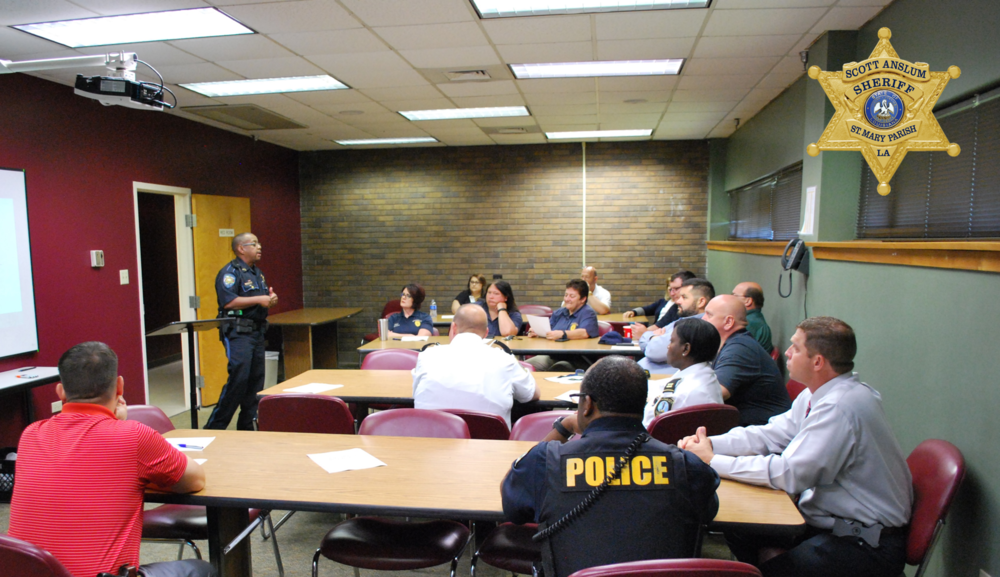 School Resource Officer Sgt Oscar West presents information on emergency response reunification plans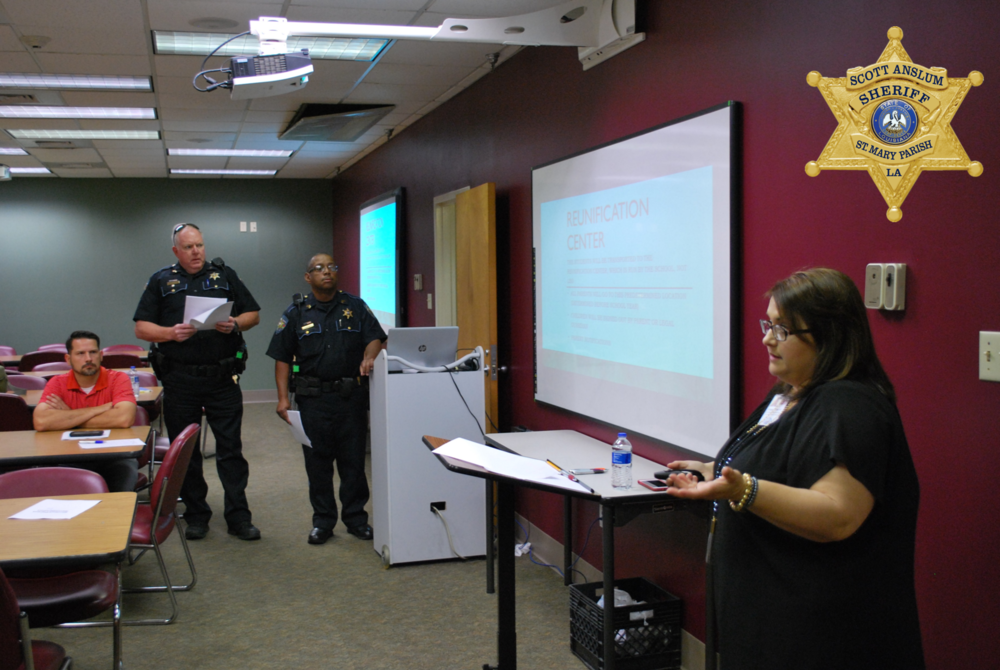 Gidget Everett, Safe and Drug Free Schools Coordinator for the St. Mary Parish school system introduces the presentation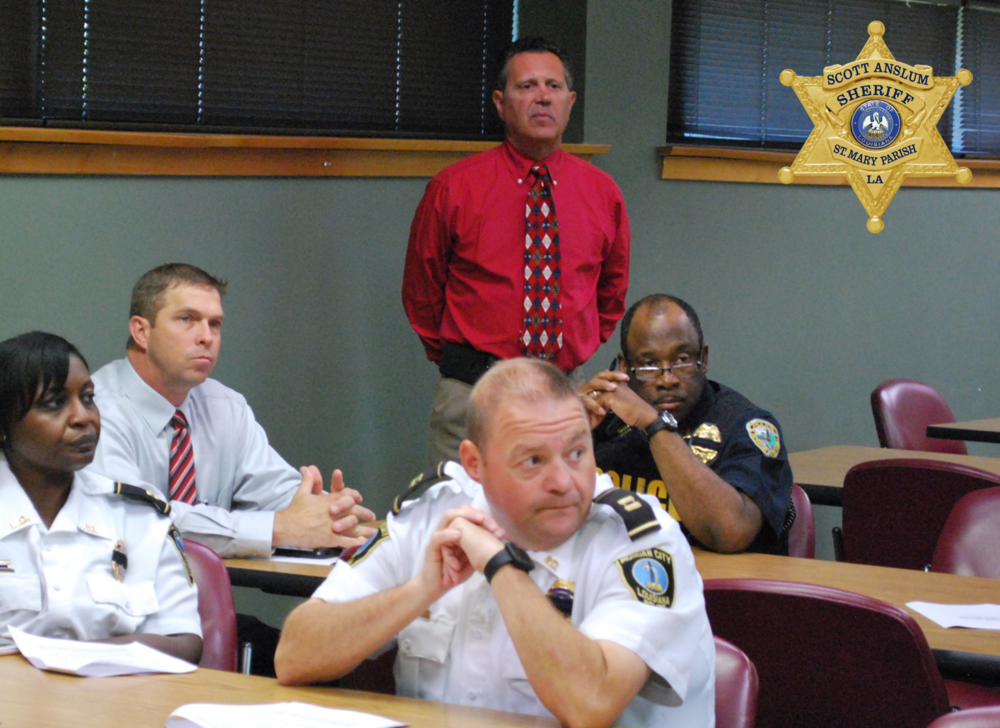 Sheriff Scott Anslum (2nd from left) joins police personnel and School Superintendent Leonard Armato (standing) at the emergency response planning meeting this morning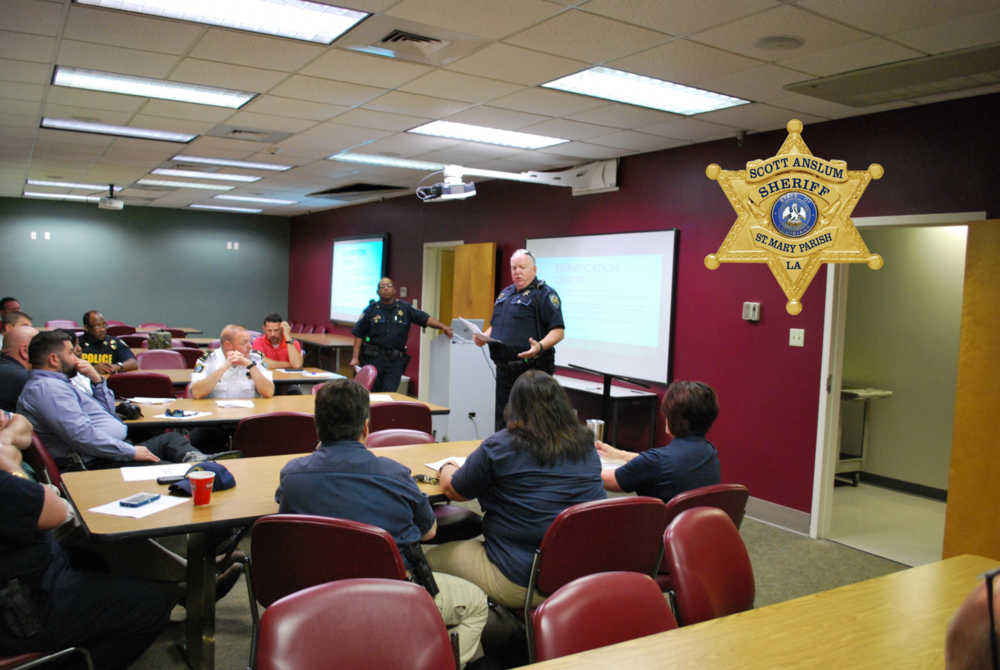 School Resource Officer Cpl Walter Shepherd presents information on emergency response reunification plans
Sheriff's Office Chief Deputy Gary Driskell and St. Mary schools Assistant Superintendent Dr. Teresa T. Bagwell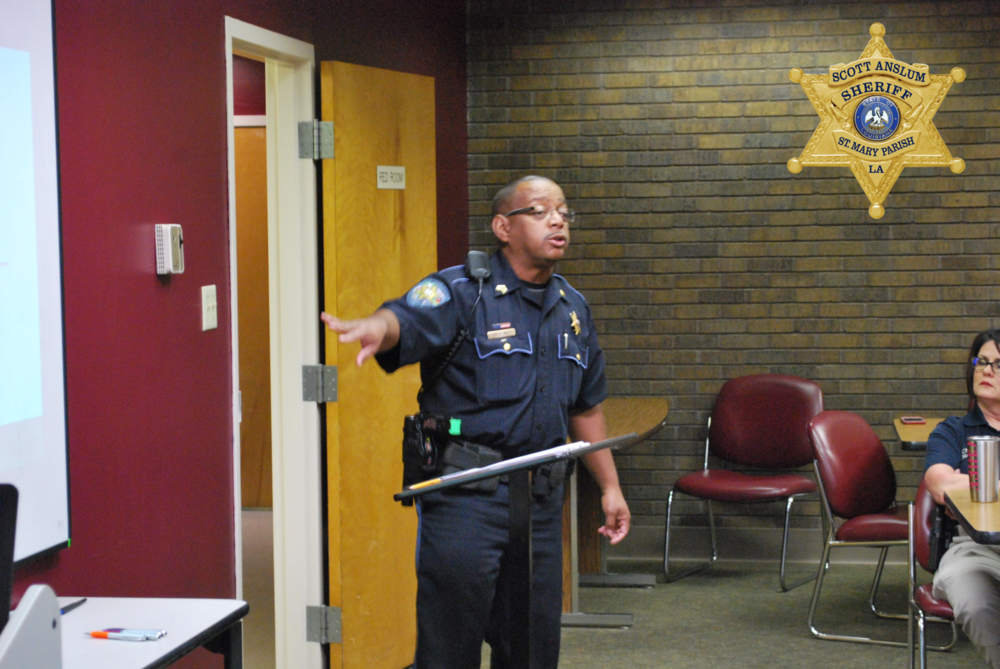 School Resource Officer Sgt Oscar West presents information on emergency response reunification plans
Contact Information:
Traci Landry
Detective Lieutenant
St. Mary Parish Sheriff's Office
Public Information Office
985-354-0714
http://www.stmaryso.com/