The St. Mary Parish Sheriff's Office Patrol Division and Marine Division are currently searching Bayou Boeuf and the surrounding areas for a suspect in a drug investigation who fled from narcotics detectives. Detectives with the Narcotics Division received information of illegal drug activity at the residence of 36 year old James Guerin of Calumet. Detectives obtained a search warrant for the residence and later located Guerin driving in the Morgan City area. Detectives initiated a stop in reference to the ongoing narcotics investigation. Guerin refused to pull over, accelerating away from detectives. Detectives followed Guerin into Amelia. Guerin drove down Hebert Lane towards Bayou Boeuf where he struck a parked vehicle and crashed into a row of industrial sand bags. Guerin then exited the vehicle and fled into the bayou. Guerin rebuffed detectives' repeated requests to come out of the water. A detective located a pirogue nearby on the bank and attempted to retrieve Guerin from the water. The detective's efforts were unsuccessful.
The Marine Division Dive Team has also been deployed in the search for Guerin. With the assistance of the US Coast Guard, the Bayou Boeuf waterway is being periodically closed as the divers work. Because of the location of the incident, the Assumption Parish Sheriff's Office is also assisting in the search. Should Guerin be seen in the area, please contact the St. Mary Parish Sheriff's Office or your local law enforcement authorities. The Sheriff's Office can be reached at 985-384-1622 or 337-828-1960.
Detectives are in contact with Guerin's family and are keeping them apprised of the situation.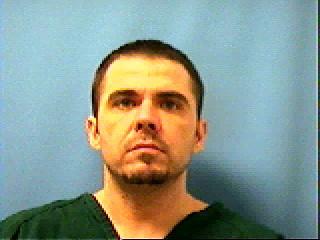 James Guerin, Jr.
Traci Landry
St. Mary Parish Sheriff's Office
Public Information Officer
pio@stmaryso.com
985-384-1622 Ext. 714