In the early morning hours of April 16, 2015, the St. Mary Parish Sheriff's Office began a search of Bayou Boeuf and the surrounding areas after James Guerin, a subject in a Narcotics Investigation, fled on foot from detectives into the waterway. As the investigation progressed, detectives developed information indicating that Guerin swam to safety and is actively evading apprehension. In light of this information and after an extensive and thorough search of the waterway utilizing the Marine Division's boats, radar, and dive team, operations on the water are being suspended at this time.
A warrant for Guerin's arrest has been obtained for the following charges:
- Distribution of Schedule II (methamphetamine)
- Possession of Schedule I (marijuana) 4th offense
- Aggravated flight from an officer
- Hit and run driving
- Resisting an officer
Anyone with information on Guerin's whereabouts should contact the St. Mary Parish Sheriff's Office or their local law enforcement agency. The Sheriff's Office can be reached at 985-384-1622 or 337-828-1960.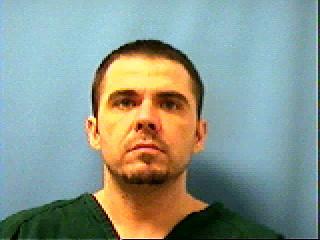 James Guerin, Jr.
Traci Landry
St. Mary Parish Sheriff's Office
Public Information Officer
pio@stmaryso.com
985-384-1622 Ext. 714