According to St. Mary Parish Sheriff Mark Hebert, over the last 24 hour reporting period, the Sheriff's Office responded to 39 complaints and reports the following arrests:
Brandi N. Thibodeaux, 27, 409 Bourque Street, Lafayette, LA was arrested on July 22, 2014 at 7:53 am on a warrant for failure to appear on the charge of possession of Schedule I drugs. A deputy transported Thibodeaux from the Lafayette Parish jail to the St. Mary Parish Law Enforcement Center in Centerville on the warrant. Thibodeaux was later released on a $1,000 bond.
Monique C. Elliott, 29, 505 Terrebonne Street, Morgan City, LA was arrested on July 22, 2014 at 2:21 pm for theft of goods. A deputy responding to a complaint of shoplifting at a store in Bayou Vista learned from store personnel that Elliott was seen concealing items. Elliott then attempted to leave the store without paying for the goods. Elliott was released on a summons to appear in court on October 13, 2014.
Kerdern J. Martin, 27, 149 Pickett Street, Charenton, LA was arrested on July 22, 2014 at 11:47 pm on a warrant for aggravated battery. A deputy patrolling the Charenton area made contact with Martin on Pickett Street and discovered that he was wanted on the active warrant. The warrant stems from an investigation into a complaint of a battery in which Martin pushed a female victim to the ground and struck her repeatedly with a vehicle antenna. The deputy transported Martin to the parish jail for booking. No bond is set.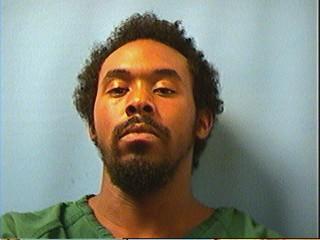 Traci Landry
St. Mary Parish Sheriff's Office
Public Information Officer
tracilandry@stmaryso.com
985-384-1622 Ext. 26