Detectives investigating a shooting that occurred in Four Corners identified 34 year old Kendall Hines of 1016 Cypremort Road in Jeanerette as the subject who shot and wounded a 30 year old male subject. Detectives obtained a warrant for Hines on the charges of attempted 2nd degree murder, carrying of a firearm by a convicted felon, and aggravated criminal damage to property. At 4:56 pm on Sunday, November 15, 2015, deputies with the St. Mary Parish Sheriff's Office were dispatched to reports of a shooting on Jones Road #2 in Four Corners. Upon arrival, deputies located the 30 year old male subject on the ground with a gunshot wound. Deputies secured the scene and the subject was transported to Lafayette General Medical Center for treatment by Acadian Ambulance. The subject being treated in Lafayette remains in stable condition. Investigators were later notified that a second male subject, 34 years of age, sought medical attention at Franklin Foundation Hospital for a gunshot wound.
Through the course of the investigation, detectives learned that Hines, the subject treated for the gunshot wound in Franklin, was also a suspect in the crime. Evidence gathered by detectives indicates that Hines was involved in an argument on Jones Road #2 with other subjects when he produced a handgun and fired several rounds. One of the rounds stuck the 30 year old male subject. Evidence at the scene also indicates that another subject returned fire striking Hines. Several rounds also struck a parked car. Following the shooting, Hines fled in a vehicle.
Detectives knew Hines was in the Abbeville area. After obtaining the warrant for his arrest, detectives contacted the Vermillion Parish Sheriff's Office for assistance in apprehending him. Through the coordinated efforts of the VPSO, Hines was located at a residence in Abbeville and taken into custody without incident this afternoon.
SMPSO detectives transported Hines to the St. Mary Parish Law Enforcement Center for booking. No bail is set.
The investigation is ongoing.
Anyone with information on the crime may contact the St. Mary Parish Sheriff's Office at 337-828-1960 or 985-384-1622. Information can also be sent anonymously to crimewatch@stmaryso.com.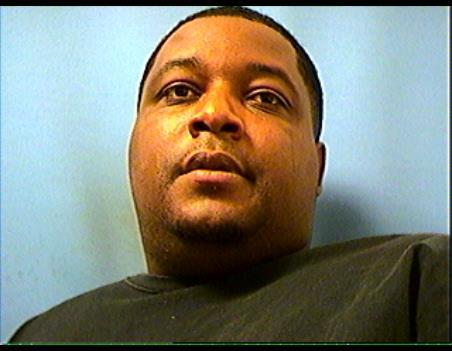 Kendall Hines
Traci Landry
St. Mary Parish Sheriff's Office
Public Information Officer
pio@stmaryso.com
985-354-0714