The National Weather Service has issued a Flood Watch for St. Mary Parish. The NWS is predicting that the Atchafalaya River at Morgan City will crest at 9.5 feet on or around January 23, 2016. That crest prediction does not include water flow from the Morganza Floodway Control Structure. There is a probability for even higher water levels, should the decision to open that structure be made.
Sheriff Mark Hebert advises, "If you own a camp or other property in an area prone to flooding, you need to take steps to protect your property now. Do not wait until the last minute. Rising water and strong currents will make traveling in those areas increasingly dangerous. Do not put your life and potentially the lives of others at risk."
Marine Division Lieutenant Ross Mire warns camp and property owners about what they will face in the high water. Mire says, "Boaters will be contending with stronger currents that will be carrying more debris as well as commercial vessel traffic that will be operating differently under high water restrictions."
The mission of the St. Mary Parish Sheriff's Office during this high water event is the protection of life and property. Sheriff Hebert says, "We will continue to work with the St. Mary Parish Levee District to protect the integrity of the levee system here in St. Mary Parish." The Marine and Patrol Divisions have begun patrolling the 126+ miles of levee system in the parish. The public is prohibited from traveling on all levee roads, crowns, slopes, and bases. Those trespassing by riding or crossing on levees are subject to criminal penalties.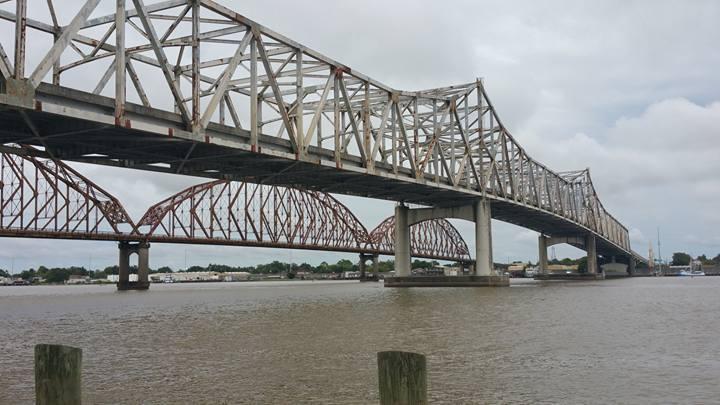 Traci Landry
St. Mary Parish Sheriff's Office
Public Information Officer
pio@stmaryso.com
985-354-0714