On March 16, 2016, Sheriff Mark Hebert assigned members of the St. Mary Parish Sheriff's Office Marine Division to assist with flood recovery efforts in Grant Parish. Working under the direction of Grant Parish Sheriff Steven McCain, our Marine Division members conducted courtesy checks on residents in flooded homes, handed out water and supplies to those in need, and conducted security patrols on Nantachie Lake near Colfax and Latt Lake. For the mission, the Marine Division used Sgt. Bart Lange's personal airboat and an airboat provided by Bret Bishop of Chaney Lumber in Jeanerette.

Sheriff Mark Hebert says, "We, here in St. Mary Parish, have had our own experiences with natural disasters. We are glad to lend a helping hand to the residents of Grant Parish and the Sheriff's Office there. I ask that you join me in keeping the residents and emergency responders in the flooded areas in your prayers."
From left to right are SMPSO Marine Division Lt. Ross Mire, SMPSO Mjr. Scott Anslum, Grant Parish Sheriff Steven McCain, and SMPSO Marine Division Sgt. Bart Lange.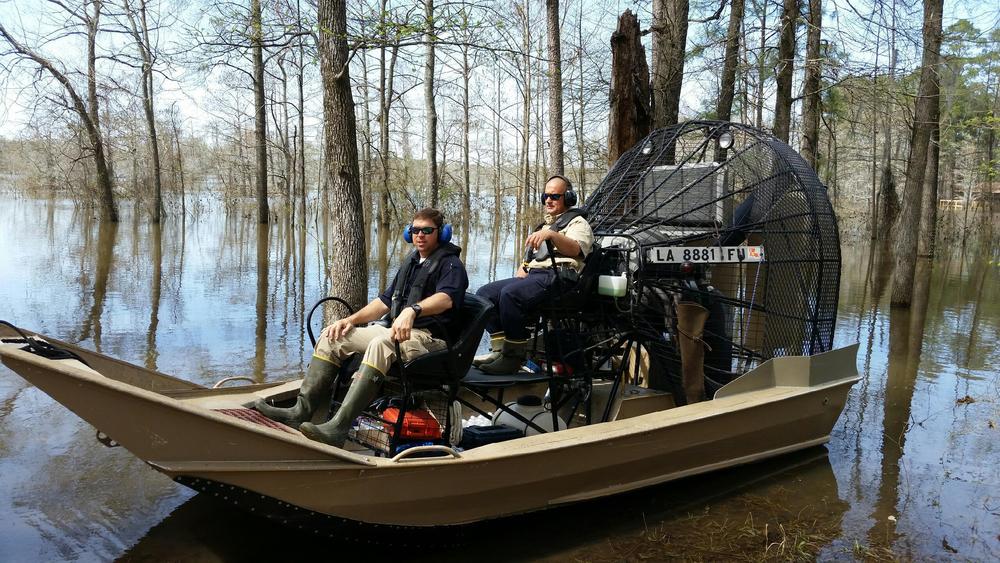 Mjr. Anslum and Lt. Mire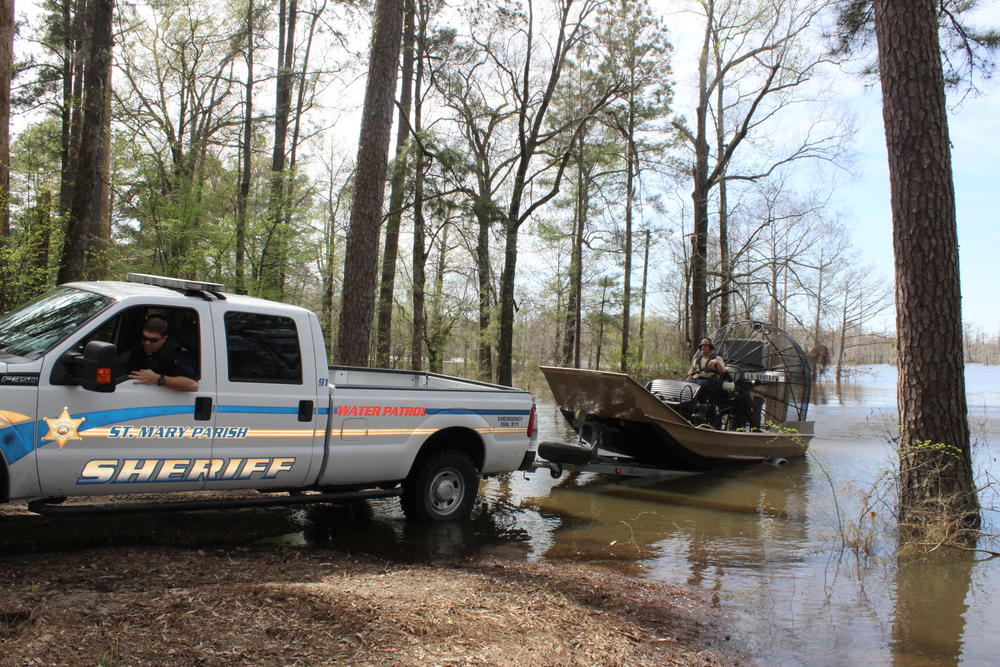 Photo courtesy Grant Parish Sheriff's Office