Cadets at the St. Mary Parish Sheriff's Regional Training Academy recently attended a course given by the Chez Hope Family Violence Crisis Center on recognizing domestic abuse. Members of Chez Hope explained victim notification laws and processes as well as how deputies can refer victims to the services they need.

Sheriff Hebert says, "We have great respect for Chez Hope's work. We look forward to continuing to grow our partnership to build better intervention and prevention strategies to make sure victims receive the services they need and to ultimately end domestic violence here in St. Mary Parish."

Pictured from left to right are St. Mary Parish Sheriff Mark Hebert, Chez Hope Legal Advocate Taylor Robison, Chief of Staff Major Gary Driskell, and Academy Director Captain Brian Charpentier.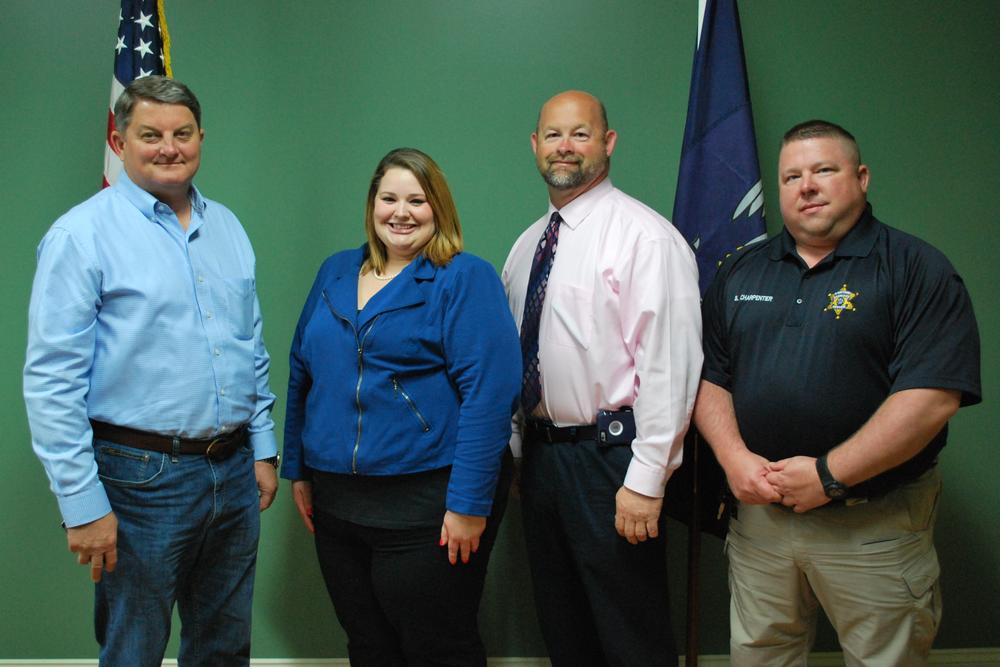 Traci Landry
St. Mary Parish Sheriff's Office
Public Information Officer
pio@stmaryso.com
985-354-0714