The 2016 Leadership St. Mary group visited St. Mary Parish Sheriff's Office headquarters for an inside look at the operations of our department. The mission of this St. Mary Chamber of Commerce program is to recruit and develop leaders who will be active and involved in moving St. Mary Parish forward. Participants visit government agencies, businesses, and non-profit organizations where they are exposed to a range of ideas and experiences that will best prepare them to guide the parish toward achieving its highest potential.
The St. Mary Parish Sheriff's Office is proud to be a regular yearly stop on the program's itinerary. This year, participants engaged in presentations and demonstrations from our Criminal Investigation Division, Corrections Division, Special Response Team, K-9 Unit, Uniformed Patrol Division, and Training Division.
Captain Gilbert Blanchard demonstrates the CID's ballistics trajectory kit. The kit is used to reconstruct events and determine specific details about a shooting crime.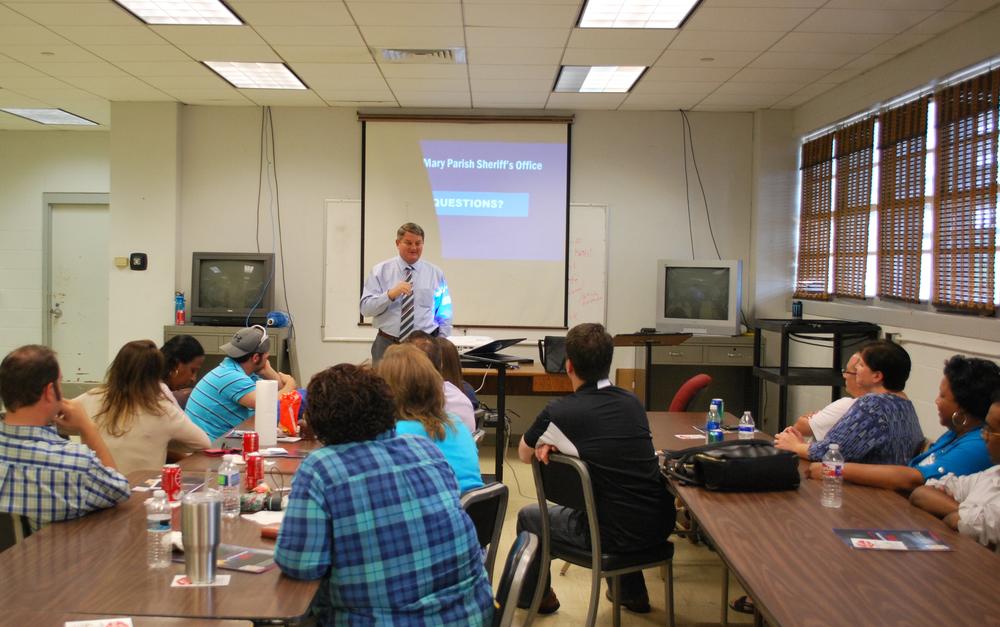 Sheriff Mark Hebert speaking with Leadership St. Mary participants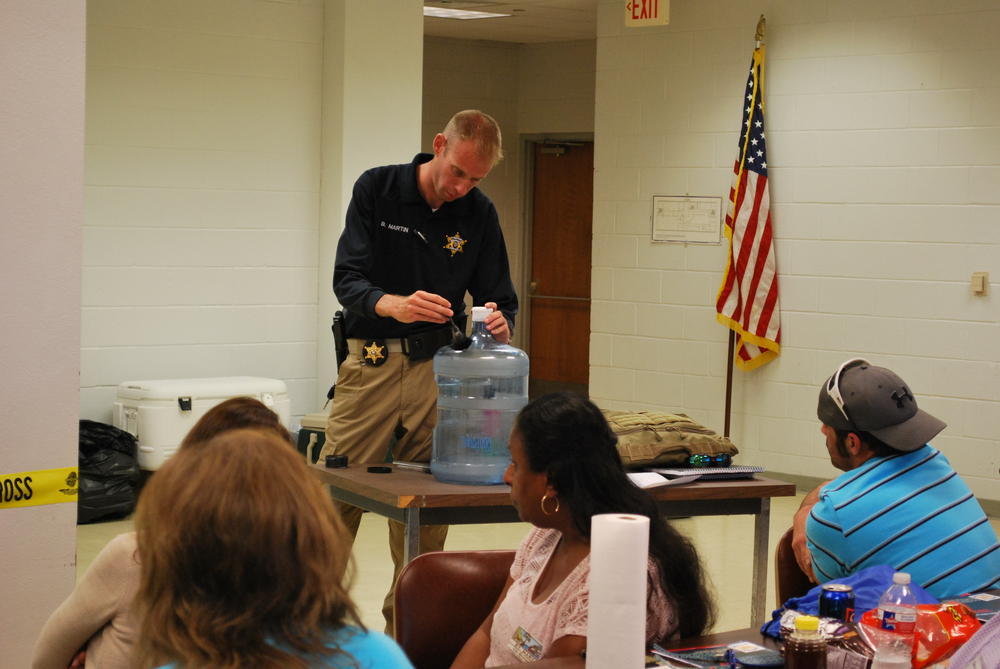 Detective Beau Martin demonstrating how investigators collect fingerprints and other impression evidence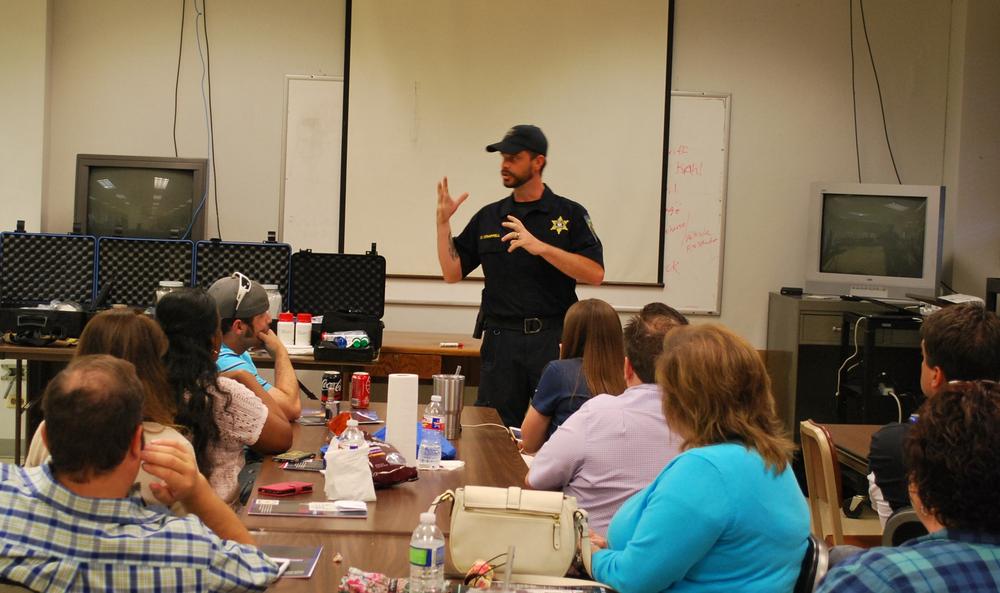 K-9 Unit Deputy Christopher Crappell talking about K-9 operations
K-9 Buddy listening intently to his partner's presentation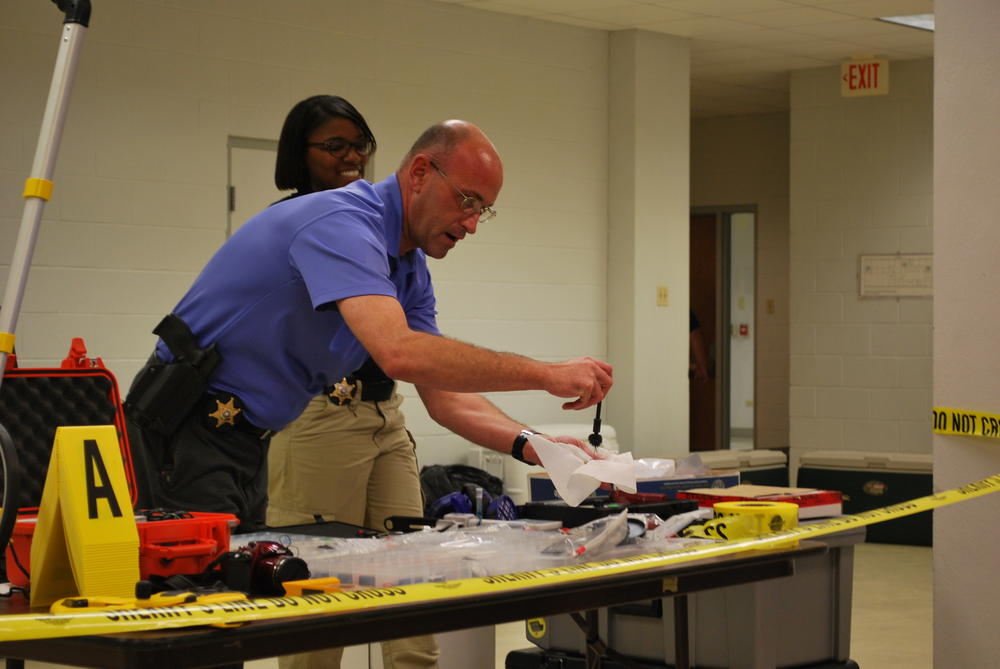 Captain Blanchard showing participants a clump of magnetic fingerprinting powder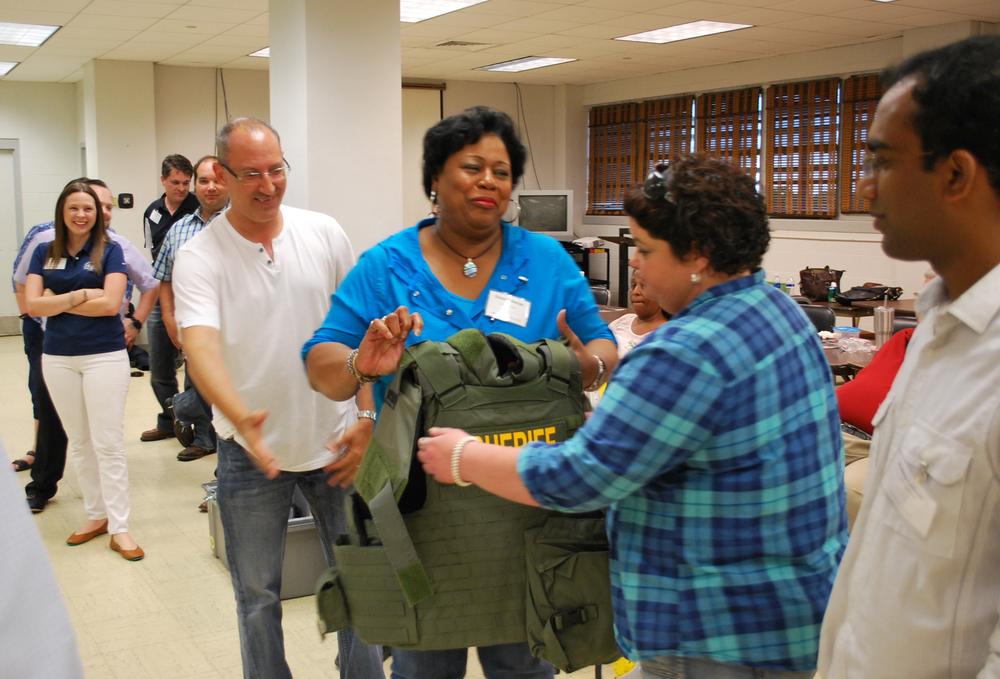 Participants feeling the weight of a Special Response Team tactical vest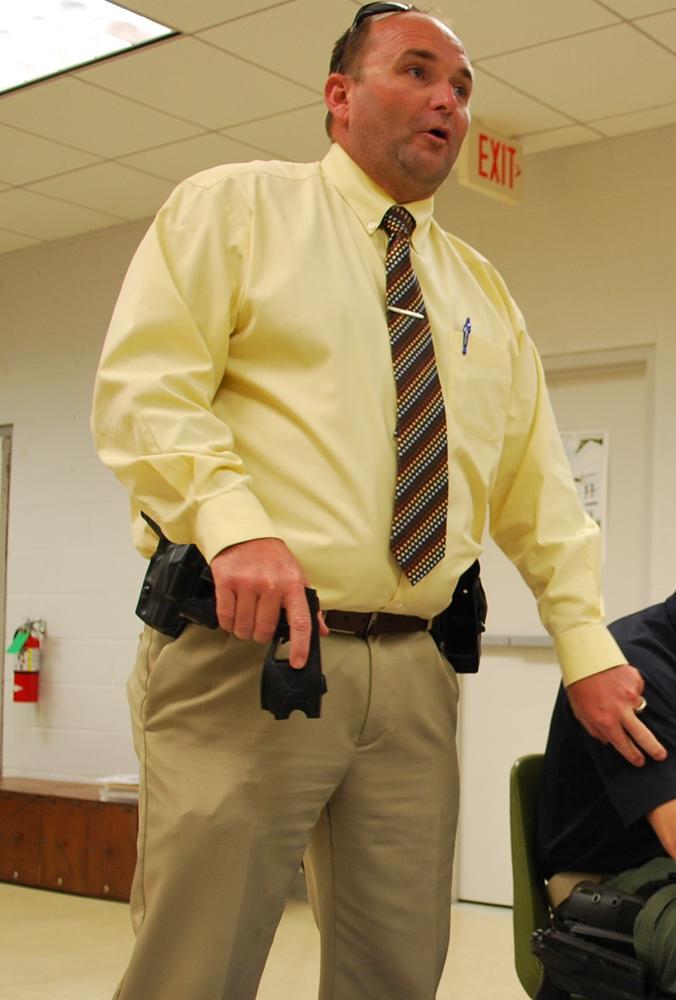 Captain Nick Rogers, a certified instructor at the Sheriff's Office training Academy, explaining how Tasers work
Contact Information:
Traci Landry
Detective
St. Mary Parish Sheriff's Office
Public Information Office
985-354-0714
tracilandry@stmaryso.com
www.stmaryso.com