On Friday, July 1, 2016, St. Mary Parish Sheriff Mark Hebert began his second full elected term as chief law enforcement officer in the parish. With his wife Jill standing by his side, surrounded by administrative staff and deputies, Hebert took the oath of office administered by Assistant District Attorney Anthony Saleme of the 16th Judicial District.
Hebert began his career in law enforcement in the Patrol Division in 1983. "I have had the pleasure of serving St. Mary Parish for 33 years and it is an honor to continue to serve you as Sheriff for a second elected term." he said.
During his first elected term, the St. Mary Parish Sheriff's Office became an accredited law enforcement agency through the Commission on Accreditation for Law Enforcement Agencies (CALEA). Sheriff Hebert attributes this accomplishment to the hard work of deputies who believed in the vision to improve this office. "The accreditation process has shown us that we can work in more efficient ways with fewer personnel to meet the financial challenges we face while maintaining and building upon the protection and service we provide to St. Mary Parish."

Sheriff Hebert spoke to deputies about his goals for the office for the next four years.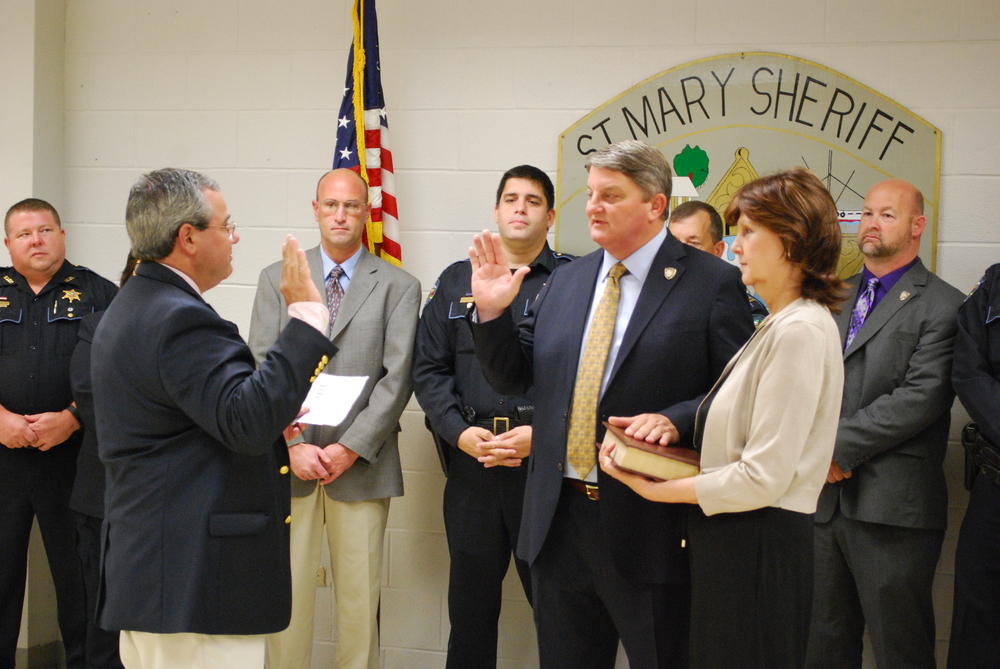 Sheriff Hebert and his wife Jill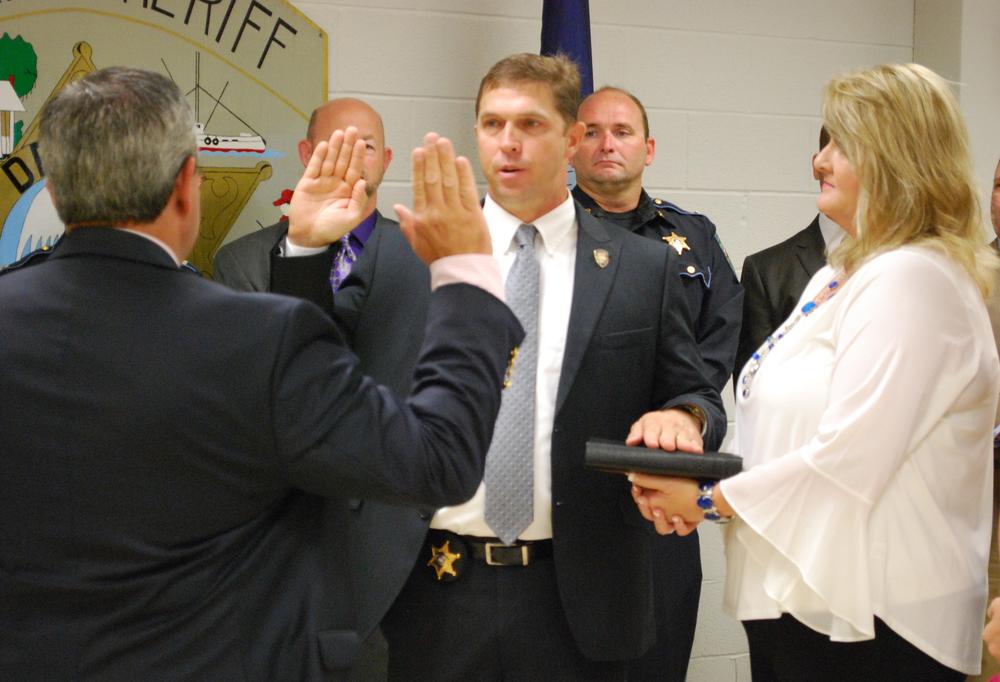 Chief Deputy Scott Anslum and his wife Stephanie
Contact Information:
Traci Landry
Detective
St. Mary Parish Sheriff's Office
Public Information Office
985-354-0714
tracilandry@stmaryso.com
www.stmaryso.com