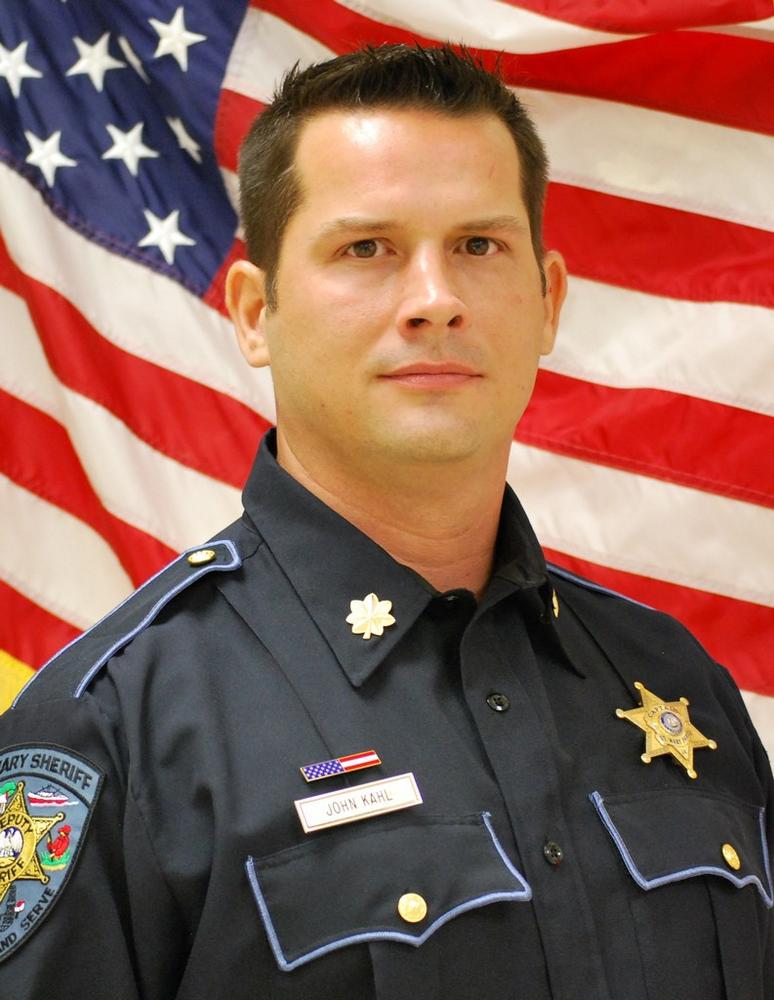 Major John Kahl
Sheriff Mark Hebert announces that Major John Kahl is currently attending the FBI National Academy, in Quantico, Virginia.
The FBI National Academy is a professional course of study for U.S. and international law enforcement managers nominated by their agency heads because of demonstrated leadership qualities. The 10-week program-which provides coursework in intelligence theory, terrorism and terrorist mindsets, management science, law, behavioral science, law enforcement communication, and forensic science-serves to improve the administration of justice in police departments and agencies at home and abroad and to raise law enforcement standards, knowledge, and cooperation worldwide.
Major Kahl is joined by 224 other law enforcement students representing every state across America as well as 20 international law enforcement officers from around the globe. Major Kahl will graduate from the NA on December 16, 2016.

Contact Information
Traci Landry
Detective Lieutenant
St. Mary Parish Sheriff's Office
Public Information Office
985-354-0714
pio@stmaryso.com
http://www.stmaryso.com