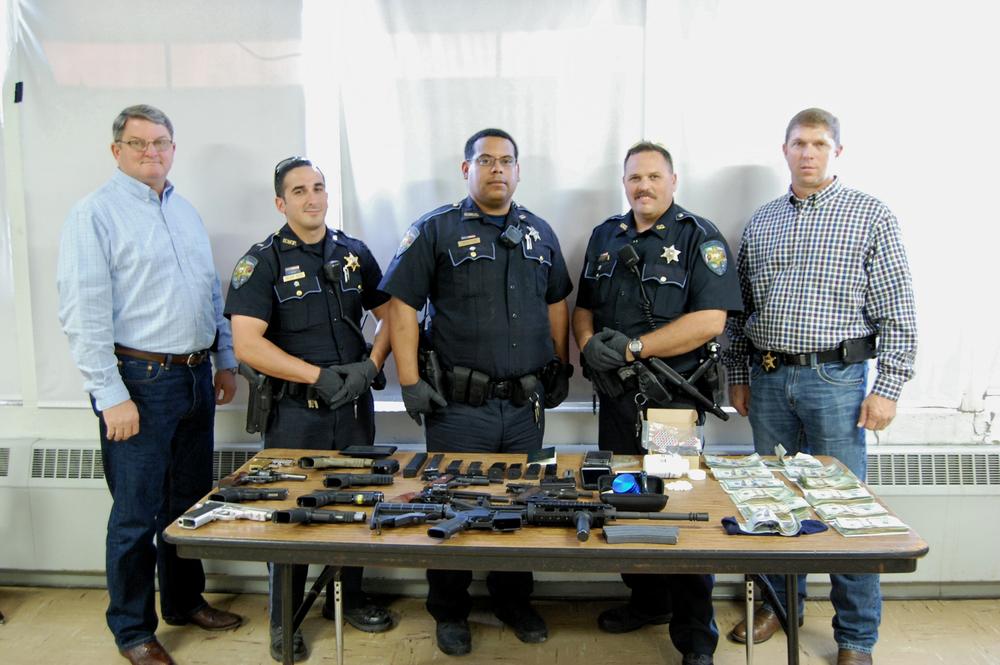 Sheriff Mark Hebert, Lieutenant Mathew Moore, Deputy Joshua Sylve, Deputy Jimmy Stinnett, and Chief Deputy Scott Anslum
Raymundo K. Pizano-Montes, 32, 117 Moon Road, Bayou Vista, LA was arrested on November 18, 2016 at 8:59 am for the following offenses: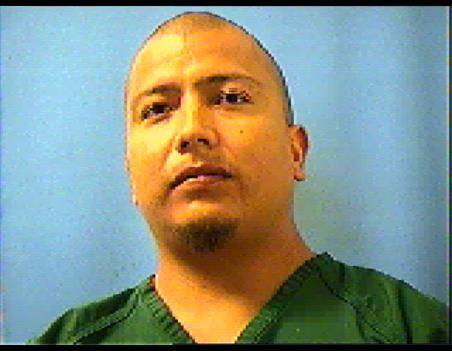 Joshua S. Miller, 20, 708 Boudreaux Street, Berwick, LA was arrested on November 18, 2016 at 7:12 am for failure to signal and driving with a suspended license.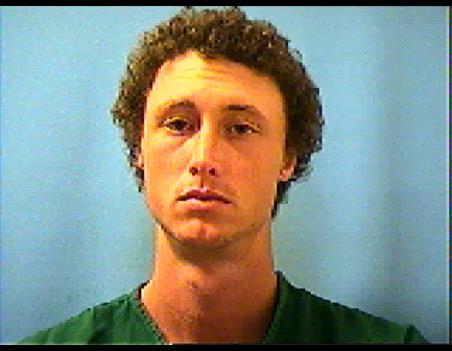 Deputies working criminal patrol on US Highway 90 observed a vehicle fail to signal a lane change and conducted a traffic stop in Berwick. Deputies made contact with the occupants of the vehicle including the driver, Miller, and a passenger, Pizano-Montes. Deputies found that Miller was driving the vehicle with a suspended license. While speaking with him, deputies received consent to search the SUV and located small sheets of LSD (commonly referred to as acid) with an estimated street value of $8,000. Deputies also located Xanax pills, marijuana, and a dozen firearms. Detectives with the Narcotics Section conducted an investigation into the drugs and weapons. They found evidence that the firearms were being transported to be sold out-of-state and that 2 of the guns were reported stolen. Detectives also seized over $14,500 in cash suspected of being derived from illicit drug sales. 2 children were among the occupants in the vehicle at the time of the investigation.
Narcotics detectives disseminated case information to U.S. Immigration Customs and Enforcement and the Bureau of Alcohol, Tobacco, Firearms, and Explosives who will continue the investigation.
Contact Information:
Traci Landry
Detective Lieutenant
St. Mary Parish Sheriff's Office
Public Information Office
985-354-0714
www.stmaryso.com