On the afternoon of January 3, 2017, the St. Mary Parish Sheriff's Office Special Response Team (SRT) was mobilized to effect an arrest warrant at a residence in Siracusavile for Dorian Kennedy, a suspect in a domestic abuse case who made threatening statements toward the victim and law enforcement officers.
SRT leaders commanded the operation from the Morgan City Harbor and Terminal District's Emergency Operations Center (EOC) utilizing the Touch Assisted Command and Control System (TACCS). Sheriff Mark Hebert says, "The resources provided by the EOC and TACCS aided in the safe and efficient operations of the SRT who were deployed proactively to prevent a crisis situation from developing."
The St. Mary Parish Sheriff's Office is a member of the Port of Morgan City Regional Collaboration Network (PMCRCN) who operates TACCS at the EOC. TACCS pulls data from multiple agencies' operation systems into one dynamic operating system enabling decision makers to aggregate information, identify adverse conditions, determine and test responsive actions, and monitor the implementation of those actions.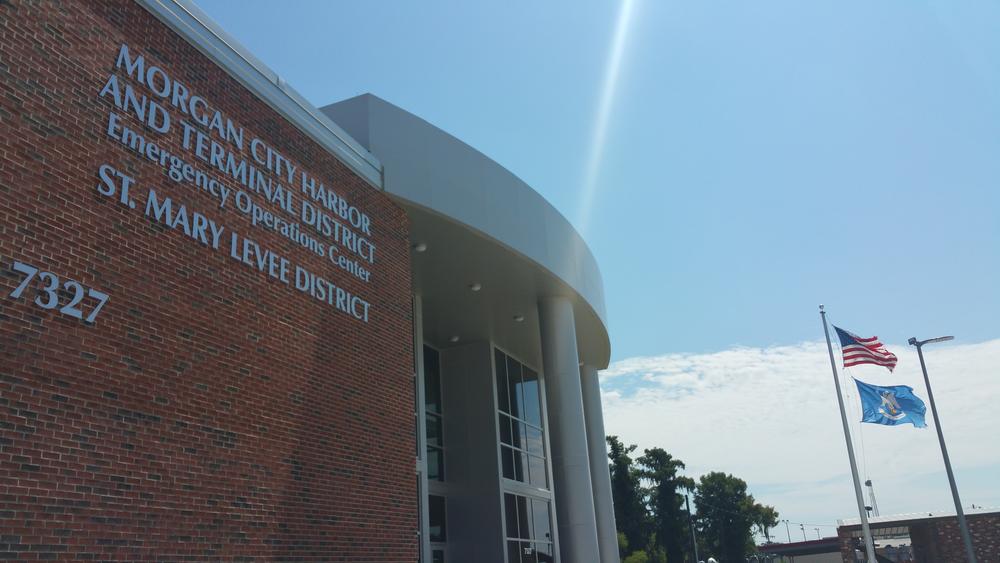 Contact Information:
Traci Landry
Detective Lieutenant
St. Mary Parish Sheriff's Office
Public Information Office
985-354-0714
www.stmaryso.com