Sheriff Scott Anslum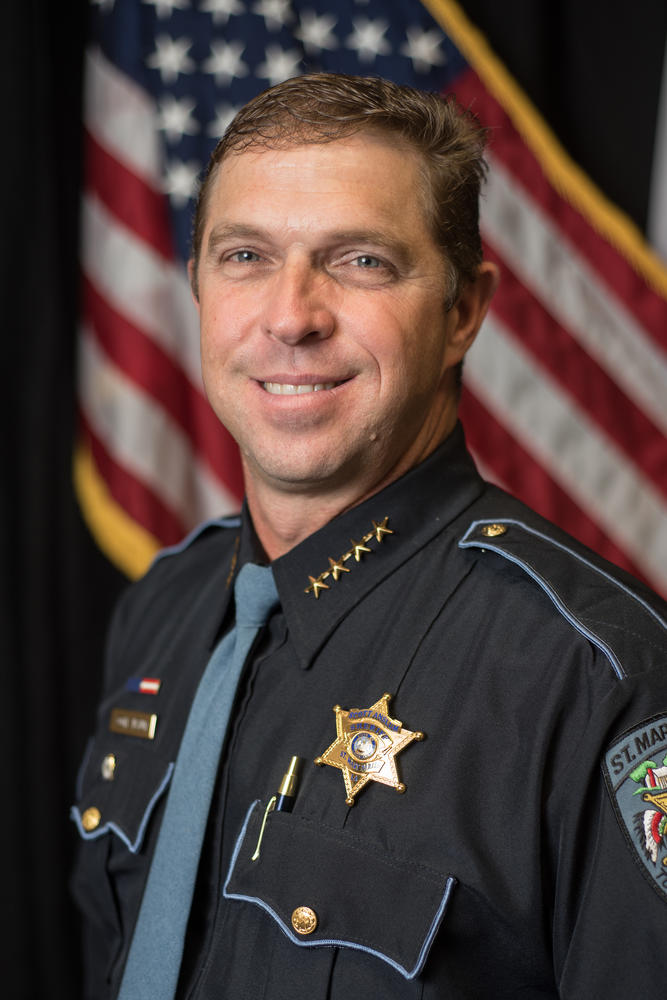 Sheriff Scott Anslum
Term: 2018
After graduating from Franklin Senior High School, Sheriff Scott Anslum joined the law enforcement profession as a reserve officer with the Baldwin Police Department in 1992. Anslum later accepted a full-time patrol position in 1997. Anslum joined the St. Mary Parish Sheriff's Office in 1998 where he worked as a patrol deputy. In 2000, Anslum was promoted into the Narcotics Division. While assigned to this division, Anslum served as a Drug Enforcement Administration (DEA) liaison, Director of the St. Mary Parish Multi-Jurisdictional Drug Task Force, and was promoted to the rank of Lieutenant where he was assigned to command the Narcotics Division. In 2011, Anslum was promoted to the rank of Captain. In 2012, Anslum reached the rank of Major and has supervised numerous divisions within the criminal division. Anslum also served as the initial Accreditation Manager for the Sheriff's Office from 2012 until 2015 and was instrumental in assisting the Sheriff's Office in reaching its goal of obtaining accreditation through the Commission on Accreditation for Law Enforcement Agencies (CALEA). In 2014, Anslum was assigned to the St. Mary Parish Law Enforcement Center in Centerville, Louisiana as Warden where he was tasked to manage all facility operations. In 2015 Anslum transferred back into the Criminal Division. During his career, Anslum has also served on the department's Special Response Team (S.R.T.) as an operator, assistant team leader, and sniper. Anslum has been certified and has instructed in a variety of subjects at the St. Mary Parish Sheriff's Regional Training Academy.
In June 2016, Anslum was promoted to Chief Deputy.
On January 8, 2018, Anslum was appointed to the Office of St. Mary Parish Sheriff by retiring Sheriff Mark Hebert.