Criminal Chief Deputy Sworn in as St. Mary Parish Sheriff
01/08/2018
Sheriff Scott Anslum dedicated his life to the profession of law enforcement beginning his service to the people of St. Mary Parish 25 years ago in Baldwin. He joined the St. Mary Parish Sheriff's Office in 1998 as a patrol deputy. Today, Monday, January 8, 2018, Anslum stood with patrol deputies, detectives, and administrators to take the oath of office for Sheriff of St. Mary Parish.
The oath was administered by Assistant District Attorney Anthony Saleme of the 16th Judicial District.
There were mixed emotions at the ceremony. Retiring sheriff, Mark Hebert, announced that he would be stepping down to spend time with his wife, Jill, who is battling a serious illness. Hebert says, "I am confident that Scott Anslum has the experience, intelligence and leadership skills to continue our work of making the St. Mary Parish Sheriff's Office the best in Louisiana. I am also confident that the entire St. Mary Parish Sheriff's Office will stand with him to continue the great tradition of this office."
Sheriff Scott Anslum says, "I thank God for giving me the strength to take on this responsibility. I am a man of faith and with Him I know I am not alone. I also want to thank my wife and family."
Anslum says, "I promise to continue to live by the lessons taught me that every day I wear the badge as your Sheriff is a privilege given to me from the people. Our badge is a symbol of the trust you have placed in me and every member of the St. Mary Parish Sheriff's Office. It is sacred."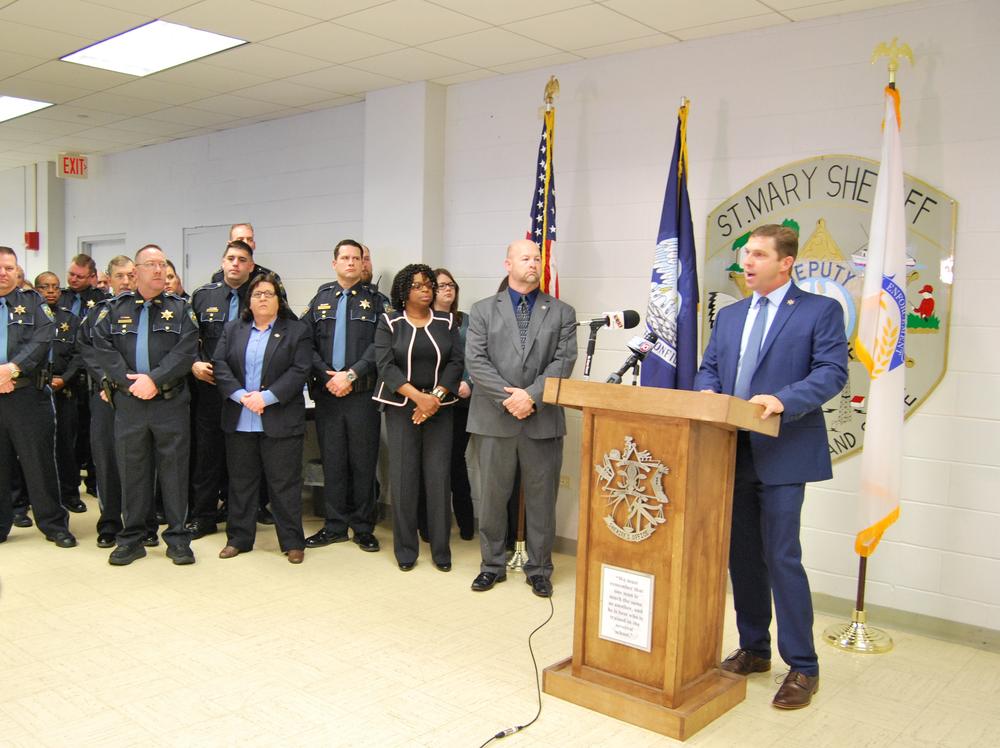 Anslum asked for the continued support of the citizens of St. Mary Parish saying, "I firmly believe that each member of our community can offer assistance, be it the faith-based community, business leaders, those in the education community, or the hard-working citizens who make St. Mary Parish our home. I need your help and assure you my door will always be open."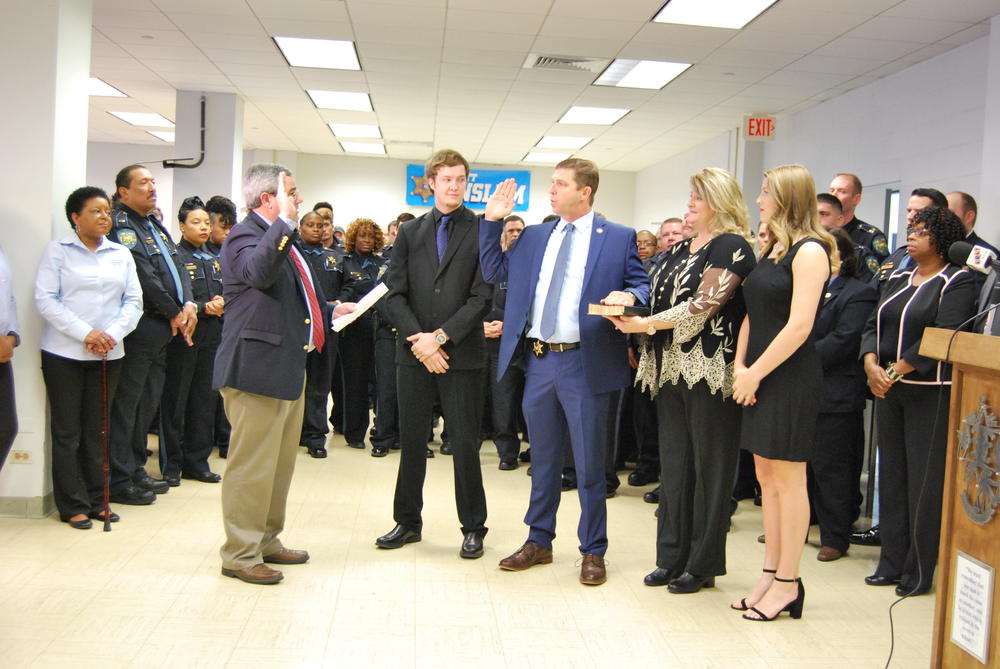 Surrounded by deputies, Scott Anslum, with his wife Stephanie and his children at his side, takes the oath of office for St. Mary Parish Sheriff.
Contact Information:
Traci Landry
Detective Lieutenant
St. Mary Parish Sheriff's Office
Public Information Office
985-354-0714
http://www.stmaryso.com/