Sheriff Scott Anslum Issues High Water Advisory for St. Mary Parish
03/14/2018
The National Weather Service is predicting that the Atchafalaya River at Morgan City will crest at 8 feet on or around March 23, 2018. You can monitor the river level here.
Sheriff Scott Anslum advises, "Camp and property owners in flood prone areas need to take action now to protect and secure property. As the water rises and the current strengthens, it makes traveling in high water areas more and more dangerous. Don't risk your life or potentially the lives of others by waiting until the last minute." "Also, remember that anything floating needs to be tied off properly."
Travel is prohibited on all levee roads, crowns, slopes, and bases. Those trespassing by riding or crossing on levees in areas not designated for public use are subject to criminal penalties. Any vehicles parked in those areas will be towed. The St. Mary Parish Sheriff's Office will work with the St. Mary Levee District to protect the integrity of the levee system.
Because of the higher level of the Atchafalaya River and surrounding waterways, there is the potential for property damage to occur from wakes caused by boats. Boaters in areas of high water should slow down. Be mindful of your wake and the potential damage you could cause.
Commercial traffic will operate under high water restrictions as issued by the United States Coast Guard.
Read the full river crest forecast here.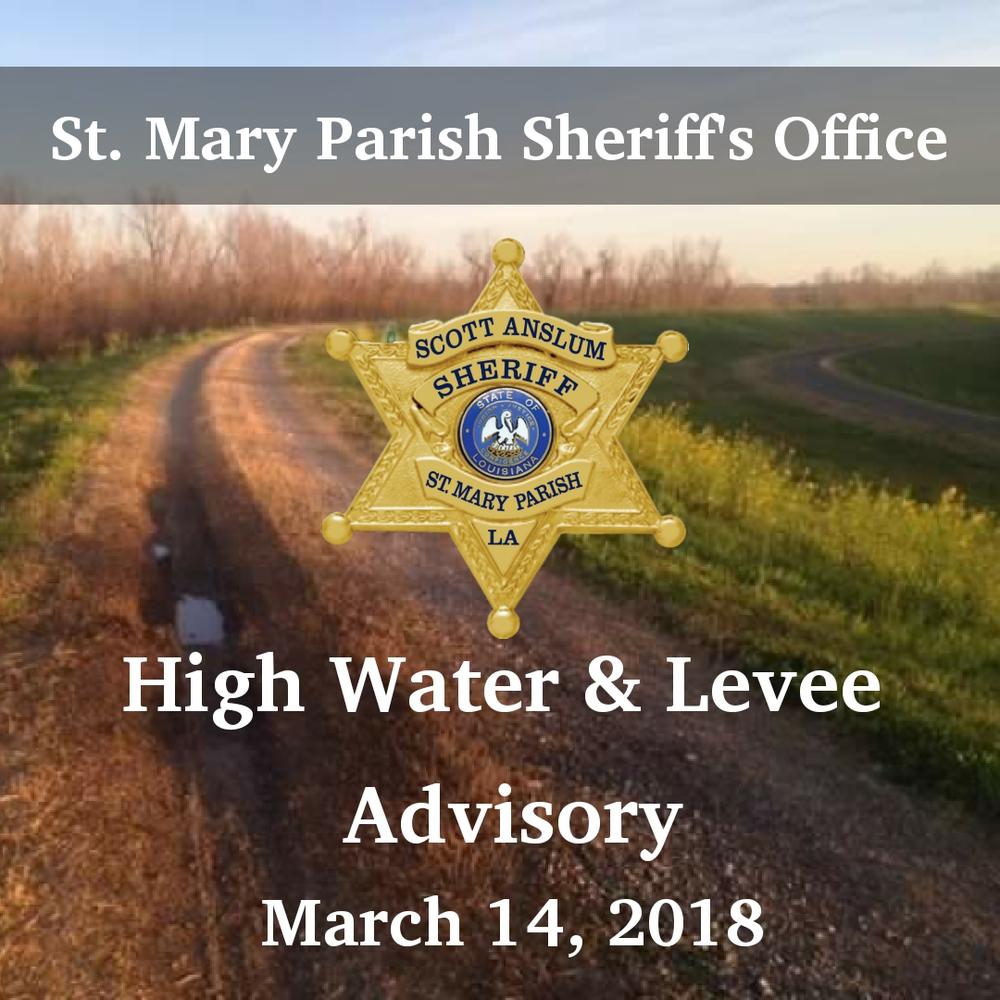 Contact Information:
Traci Landry
Detective Lieutenant
St. Mary Parish Sheriff's Office
Public Information Office
985-354-0714
http://www.stmaryso.com/