Escaped Inmate- Jeremy Anthony Perez
06/15/2018
The St. Mary Parish Sheriff's Office advises the escape of an inmate from the Parish Jail.
Deputies are currently searching for the inmate. The inmate has been identified as Jeremy Anthony Perez of 513 Lake Dauterive Rd, New Iberia. Perez is described as a white male 25 years old, 5'11" 143lbs with brown eyes and blonde hair. The inmate was last wearing green colored jail clothing.
Perez was incarcerated at the jail on the following charges:
* Aggravated Flight from an officer
* No license/ driver must be licensed
* Careless operation
* Possession of marijuana
* Possession of drug paraphernalia
Bond was set at $6,750.
If you have any information regarding Perez or his whereabouts, please contact the St. Mary Parish Sheriff's Office or 911.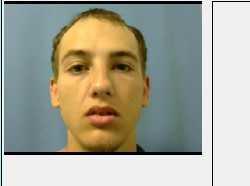 Contact Information:
Public Information Officer
St. Mary Parish Sheriff's Office
985-384-1622
pio@stmaryso.com
http://www.stmaryso.com/