K9 Buddy is Back
01/14/2019
He's Back on Duty!
There is no question who our favorite deputy is here at the St. Mary Parish Sheriff's Office. Ask any school-age child and they will quickly tell you who is the favorite by far. And to the delight of everyone, he's back on duty.
He is K9 Buddy, a handsome Dutch Shepherd with a sweet personality, a nose and training for fighting crime, and a bite that would make the toughest criminal cry.
Buddy has his own "I met K9 Officer Buddy" stickers that kids love and seems to have a fan base in St. Mary Parish not only with children but adults as well. It's quite easy to understand. Buddy is a very impressive K9, trained in Narcotic Detection, Handler Protection, Criminal Apprehension, and Tracking. He has been with the Sheriff's Office for about three years. In October of 2018, K9 Buddy and his handler, Chris Veillion, were sent to training together for a month and have hit the streets of St. Mary Parish running since completing their training together.
K9 Officer Buddy and Deputy Chris Veillion have already been instrumental in detecting narcotics which have led to arrests and confiscation of drugs.
"Having the opportunity to work and train as a K9 handler has been one of the toughest and most rewarding things I have ever done," said Deputy Veillion. "Being able to work with Buddy every day has helped me grow as a law enforcement officer. I am proud of the things Buddy and I have been able to accomplish over the last few months."
For K9 Buddy and Deputy Veillion, their partnership goes beyond their work in the Sheriff's Office. Being a K9 team means not only working together but living together and being family. Watching them working together and hanging around with each other outside work, it's quite evident that these two have a close bond.
"Not only is it exciting working on the streets with Buddy, but it is just as exciting to see him interacting with my family when we get home. Buddy is not only my law enforcement partner, but he's a welcome addition to my family," explained Deputy Veillion.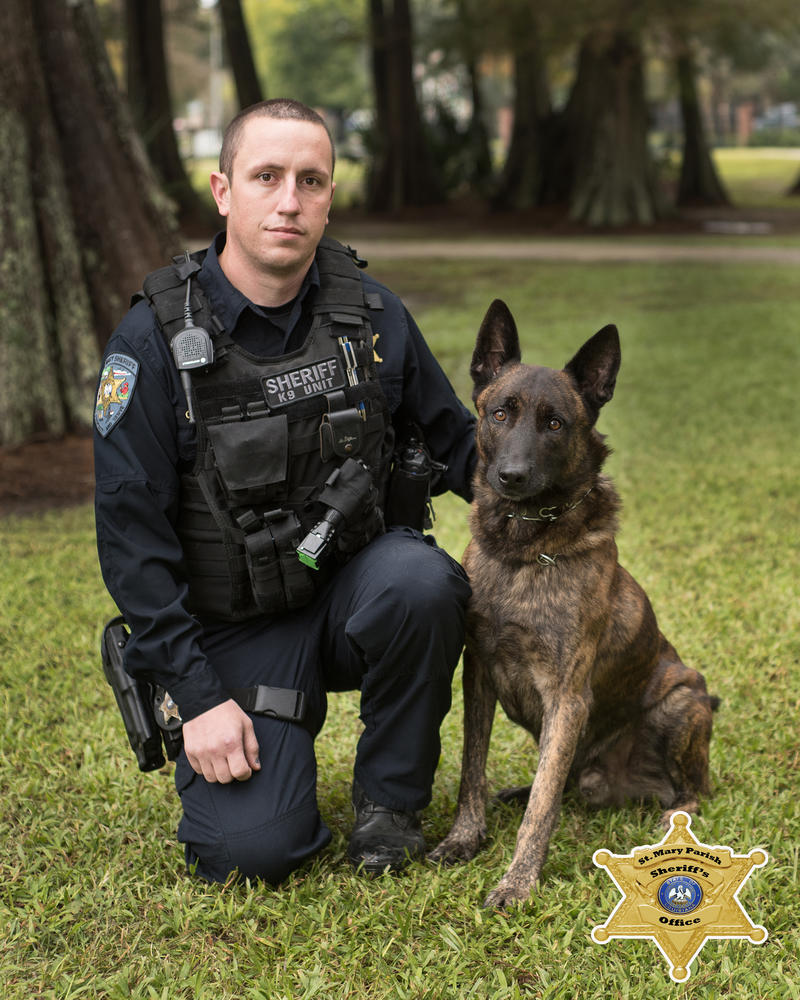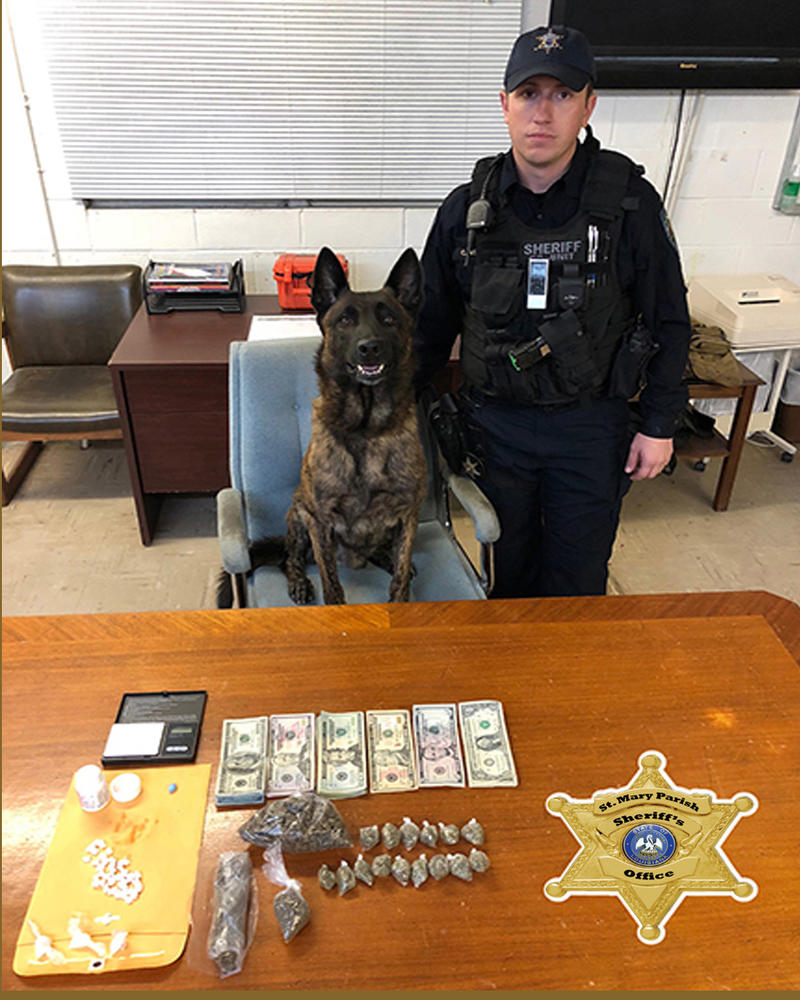 Public Information Office
St. Mary Parish Sheriff's Office
pio@stmaryso.com
http://www.stmaryso.com/