Burger Fundraiser for Coast Guard Families
01/25/2019
There are those times when the outpouring of community love and concern is so strong that it renews our faith in each other.
This is one of those times.
Here in St. Mary Parish, we have Coast Guard personnel who report to duty and perform their jobs to keep the public safe, day in and day out. They do this not for the pay, but because they have a deep love for this country, the people in it, and a sense of honor and duty.
But now, they are working during the government shutdown without pay. They won't be issued checks until the shutdown is over. That causes a tremendous strain on our Coast Guard families. Families still need to pay the bills during this time, which is incredibly hard to do without a paycheck.
Charlie Solar with Charlie's Pawn Shop spearheaded a "Burger Fundraiser" at Vida Paint in Morgan City today. The response from people in St. Mary Parish to cook and help was heartwarming. Then it snowballed into customers pre-ordering burgers and groups like the Ministerial Alliance in St. Mary Parish donating to help our Coast Guard families.
Mason Carbonell with Pelican International Resources and his dad, Joey Carbonell, with Carbonell Teche Towing took the idea of helping the Coast Guard and did something special for the employees of the St. Mary Parish Sheriff's Office by purchasing some of Charlie's burgers and donating them to the Sheriff's Office.
"We were glad to be able to help out the Coast Guard and support our local law enforcement at the same time," said Carbonell of the donation.
Sheriff Blaise Smith and the employees of the St. Mary Parish Sheriff's Office would like to thank the Carbonells for the hamburgers. We would also like to thank Charlie Solar and all those who have stepped up today to cook, serve, and deliver not only hamburgers but a large dose of love for our Coast Guard families.
There is a reason why we all love St. Mary Parish and the wonderful people who live here.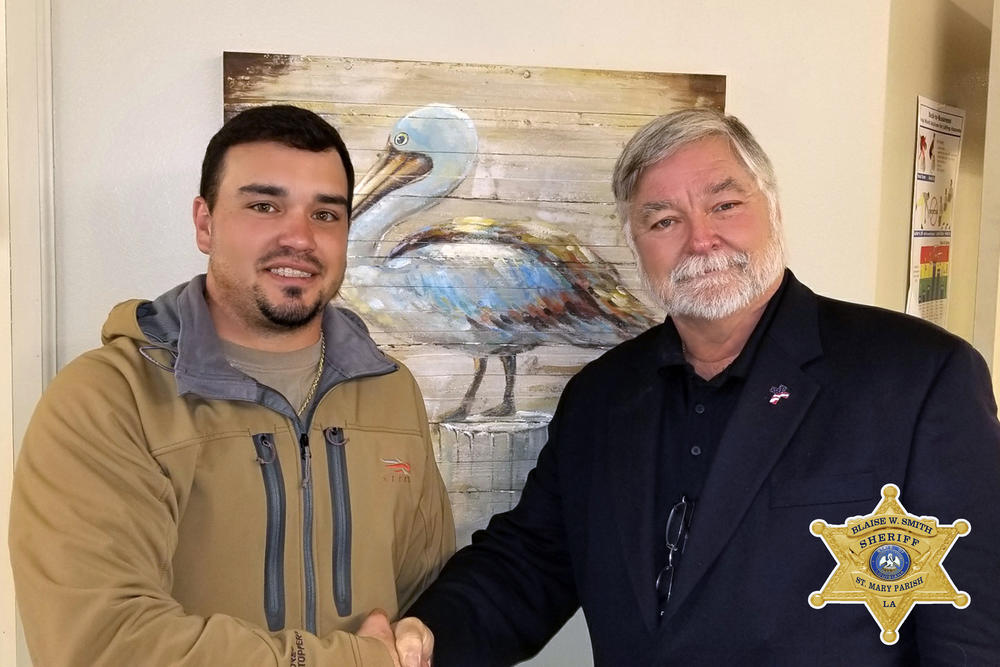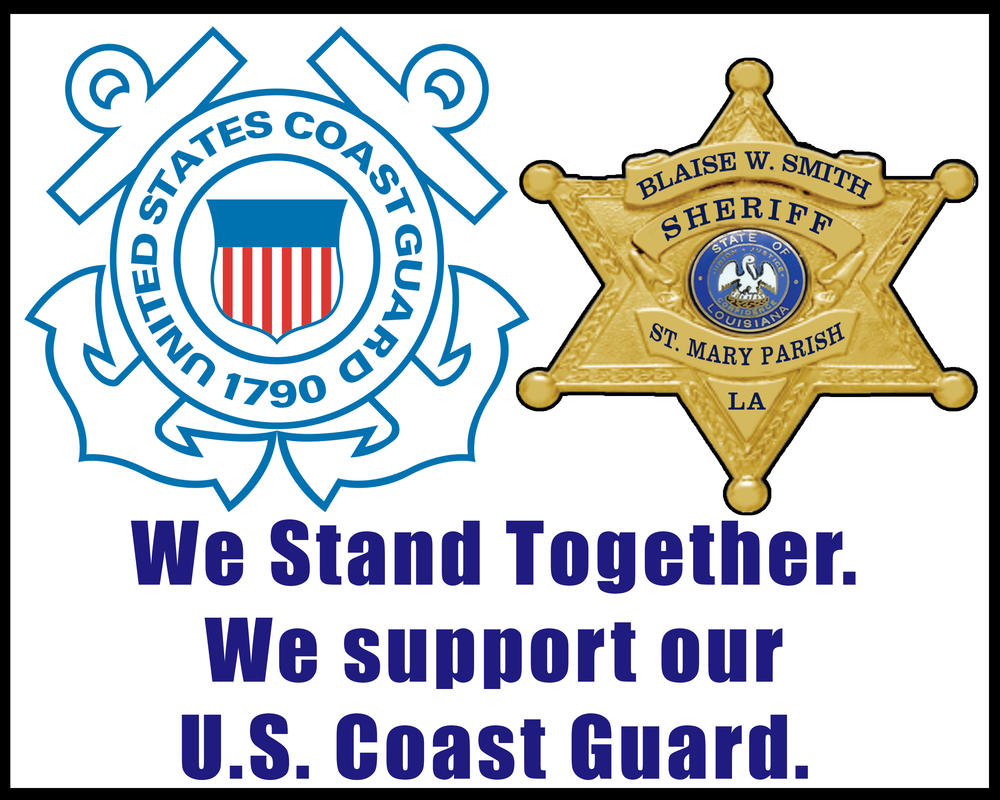 Public Information Officer
St. Mary Parish Sheriff's Office
985-384-1622
pio@stmaryso.com
http://www.stmaryso.com/