Louisiana Sheriffs' Scholarship Program
02/01/2019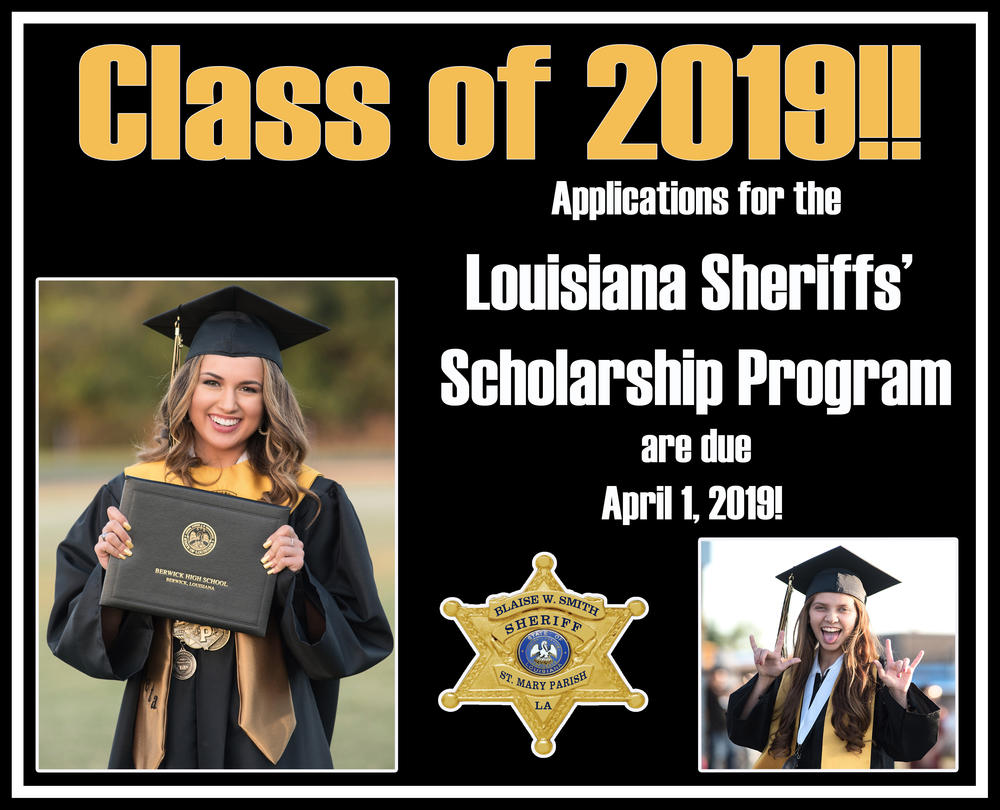 The Louisiana Sheriffs' Scholarship Program will award scholarships in the maximum amount of $500 to each selected Louisiana student. These scholarships are not loans and are awarded as gifts to help defray the cost of tuition and rising expenses in higher education. The requirements are as follows:
1.) The student must be a resident of Louisiana.
2.) Scholarships will be utilized in higher education within the state of Louisiana.
3.) Students will be enrolled as full-time, undergraduate students.
Completed applications must be submitted to the St. Mary Parish Sheriff's Office no later than April 1, 2019. Applicants must be eligible for admission to the school indicated on the application. The award will only be paid for attendance at institutions of higher learning within the state.
All scholarship winners in the program will be announced by May 1st.
Applications can be found at:
http://www.lsa.org/publicscholarship.aspx
Applications can be mailed to:
St. Mary Sheriff's Office
Attn: David Spencer, Public Information Officer
1455 Railroad Avenue,
Morgan City, LA 70380
or emailed to:
pio@stmaryso.com