Arrest and Seizure of Drugs/Handguns
06/14/2019
St. Mary Parish Sheriff Blaise Smith announces an arrest and seizure of Drugs and Handguns
Joseph Benoit, 55, 310 West 3rd Street, Iowa, LA, was arrested on June 13, 2019, at 10:51 am on the following charges:
Speeding 11 to 15 mph
Possession of marijuana
Possession of schedule I drugs
Possession of drug paraphernalia
Possession of THC wax
Possession of legend drug without a prescription
Possession of schedule IV drugs (x2)
A deputy was stationary on U.S. Highway 90 in Bayou Vista when he observed a vehicle traveling eastbound at a high rate of speed. The deputy conducted a traffic stop and made contact with the driver, Benoit. Through the investigation, drugs, drug paraphernalia, and guns were found.
Among the items seized were:
smoking pipes
two grinders
digital scale
33 grams of marijuana
3 cartridges of THC oil
3 Clonazepam pills
Alprazolam pill
5 pieces of Psilocybin
6 Gabapentin pills
Glendel .380 handgun
Smith & Wesson M&P .45 handgun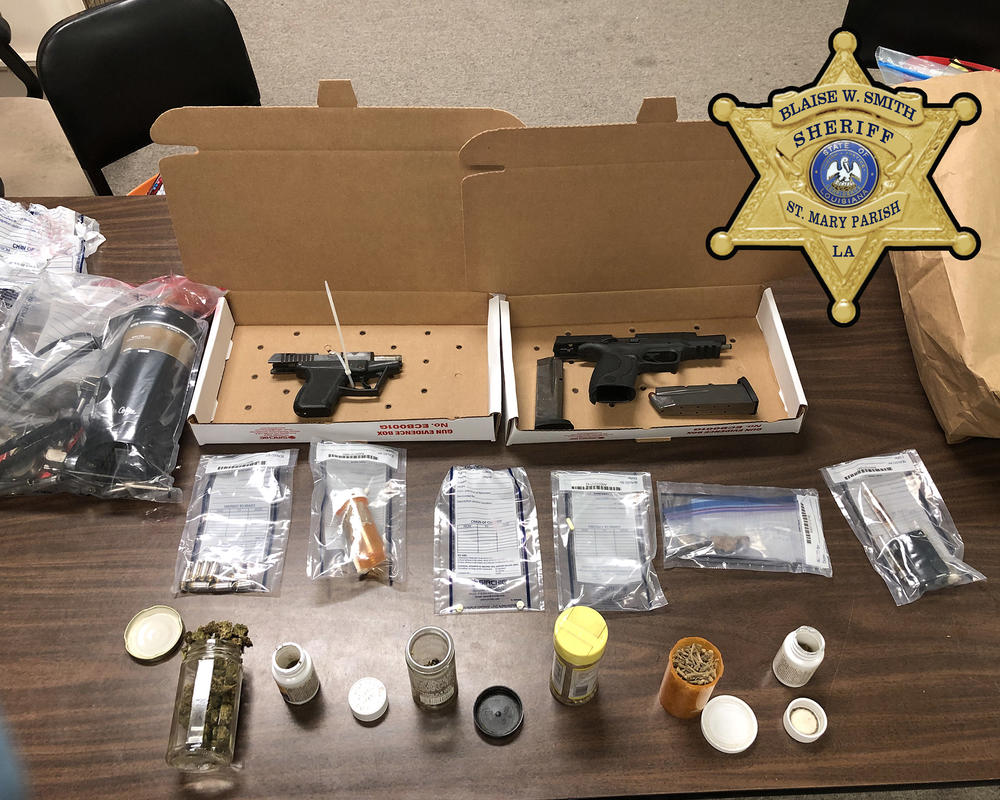 Benoit was transported to the St. Mary Parish Law Enforcement Center for booking. No bail has been set.
Public Information Officer
St. Mary Parish Sheriff's Office
985-384-1622
pio@stmaryso.com
http://www.stmaryso.com/