Human Remains Identified
03/09/2021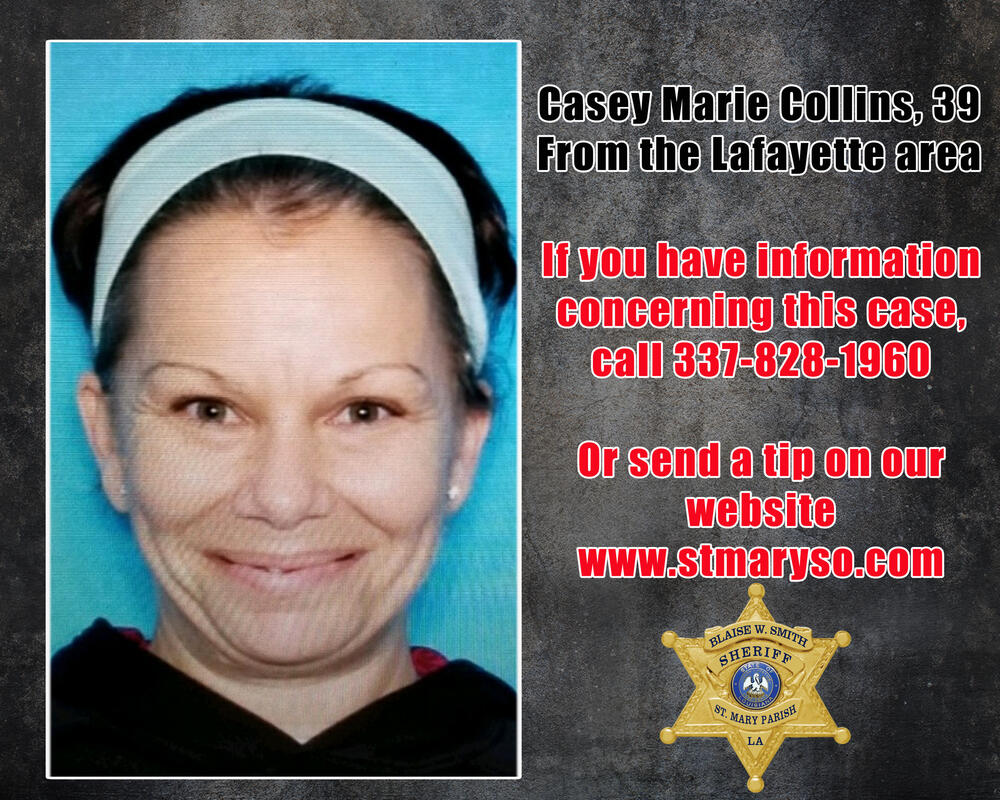 Human Remains Found Near Franklin Identified
St. Mary Parish Sheriff Blaise Smith announced that detectives have identified the human remains found near Franklin. The remains were those of a woman, identified as Casey Marie Collins, 39, of the Lafayette area.
Two hunters made the discovery of the remains wooded area 10 miles north of Franklin on Friday, January 8, 2021, and notified the St. Mary Parish Sheriff's Office just before 12 pm on Friday. SMPSO deputies and detectives responded to the scene and retrieved the remains.
Detectives, using the CODIS system, were able to identify the remains. The investigation is continuing as a homicide.
The public is advised to contact the St. Mary Parish Sheriff's Office with any information that may be helpful in this case.
Public Information Officer
St. Mary Parish Sheriff's Office
985-384-1622
pio@stmaryso.com
http://www.stmaryso.com/