Sheriff Blaise Smith Announces Drive Sober or Get Pulled Over Campaign
08/17/2021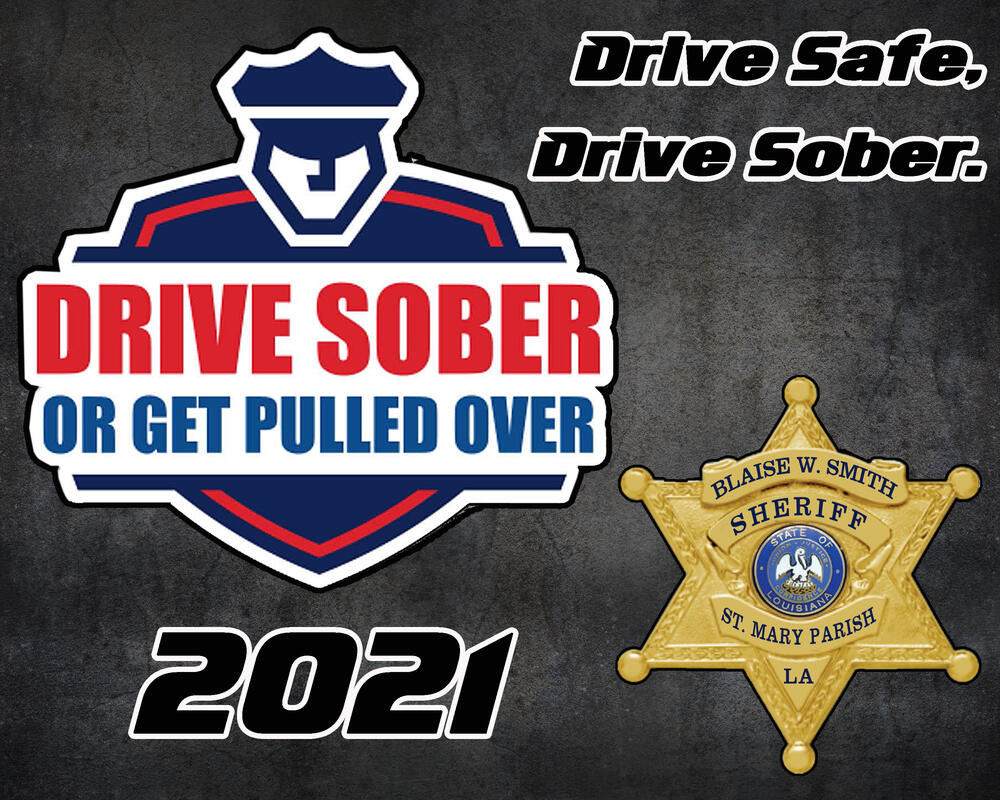 St. Mary Parish Sheriff Blaise Smith announced plans for the Drive Sober or Get Pulled Over campaign which runs from August 20 through September 6, 2021. The campaign is coordinated and funded by the National Highway Traffic Safety Administration and the Louisiana Highway Safety Commission.
.
During the campaign, the SMPSO along with other agencies throughout St. Mary Parish will be conducting extra patrols to remove impaired drivers from the roads. There will also be DUI checkpoints that will be established to enforce the laws against driving while impaired.
.
Deputies will also be on the lookout for distracted drivers with cell phones and texting as well as seat belt violations and child passenger safety enforcement.
.
Plan ahead when traveling and make sure safety is an important consideration. The life you save could be your own, a loved one, or another fellow citizen. Plan for a designated driver if needed during the upcoming Labor Day holiday weekend.