Detectives Investigate Sunday Night Shooting in Baldwin
04/18/2022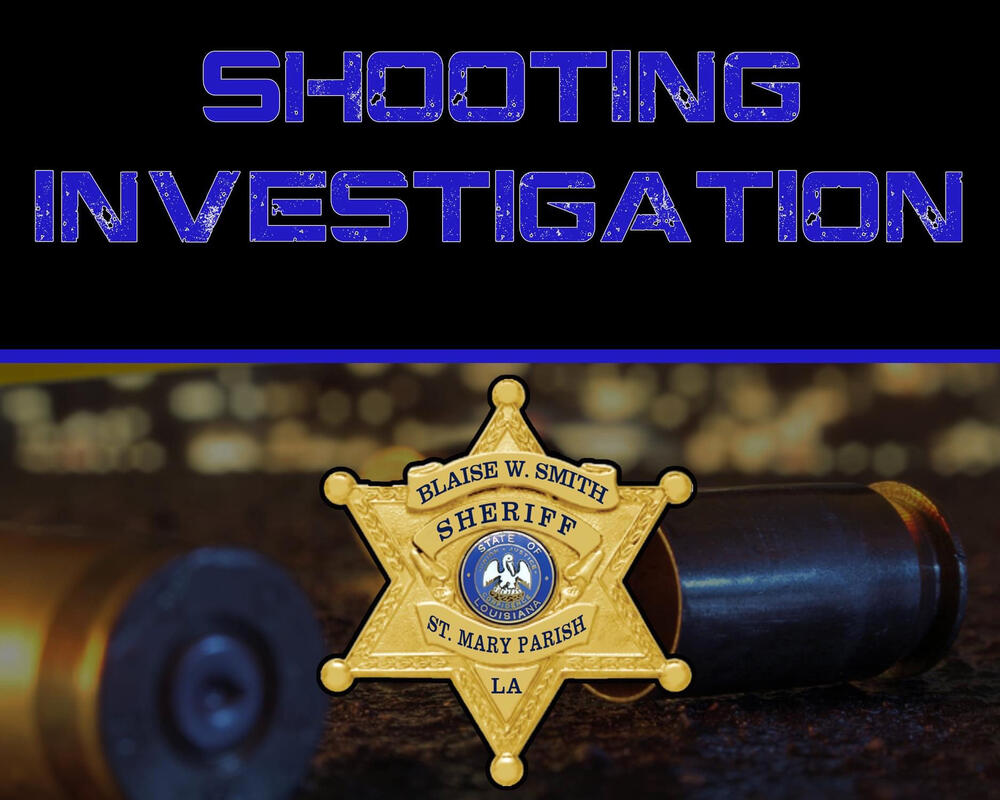 Detectives Investigating Sunday Night Shooting in Baldwin

At approximately 10:22 pm on Sunday evening, April 17, 2022, deputies were dispatched to a complaint of shots fired in the area of Rosebud Road and Baptiste Street in Baldwin. Four victims were found to have been injured in the shooting.

Detectives were called in and began an investigation into the shooting. Later, it was learned that a fifth victim had been wounded.

The investigation is ongoing into this incident. Further information will be released as it becomes available.

Detectives are asking anyone with information regarding this incident to contact the St. Mary Parish Sheriff's Office at 337-828-1960. Anonymous tips can also be sent in through the website at www.stmaryso.com.

Public Information Officer
St. Mary Parish Sheriff's Office