Arrest Report- July 28, 2022
07/28/2022
St. Mary Parish Sheriff Blaise Smith advises that over the last 24-hour reporting period, the Sheriff's Office responded to 43 complaints and reports the following arrests:
Juvenile Male, 17, Franklin, LA, was arrested on July 28, 2022, at 2:55 am for possession of firearm with obliterated serial number.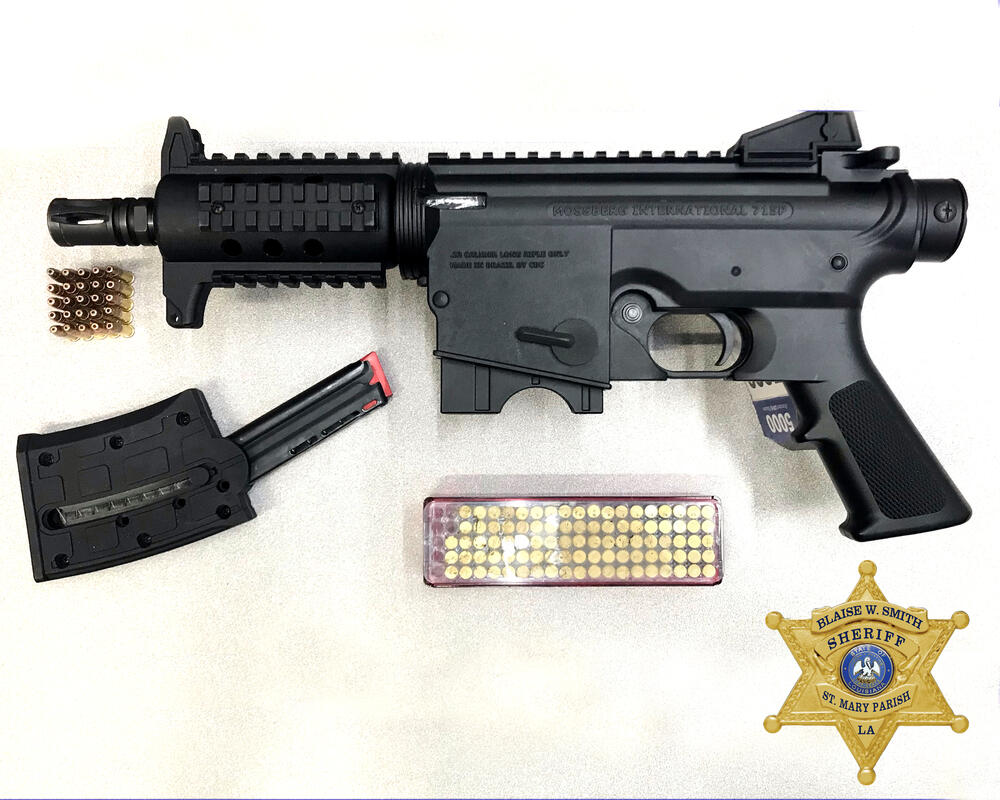 Deputies conducting an investigation into a complaint of shots being fired when they discovered a vehicle matching the description parked in front of a residence in the Centerville area. The deputies made contact with several individuals at the residence. During the investigation, a firearm with an obliterated serial number was located in plain view inside the vehicle.
The juvenile male said he was driving the vehicle in question. The firearm was seized and the juvenile male was arrested and subsequently released into the custody of a guardian pending juvenile court proceedings.
All persons arrested are presumed innocent until proven guilty in a court of law.
Public Information Officer
St. Mary Parish Sheriff's Office