Arrest Report- May 5 2023
05/05/2023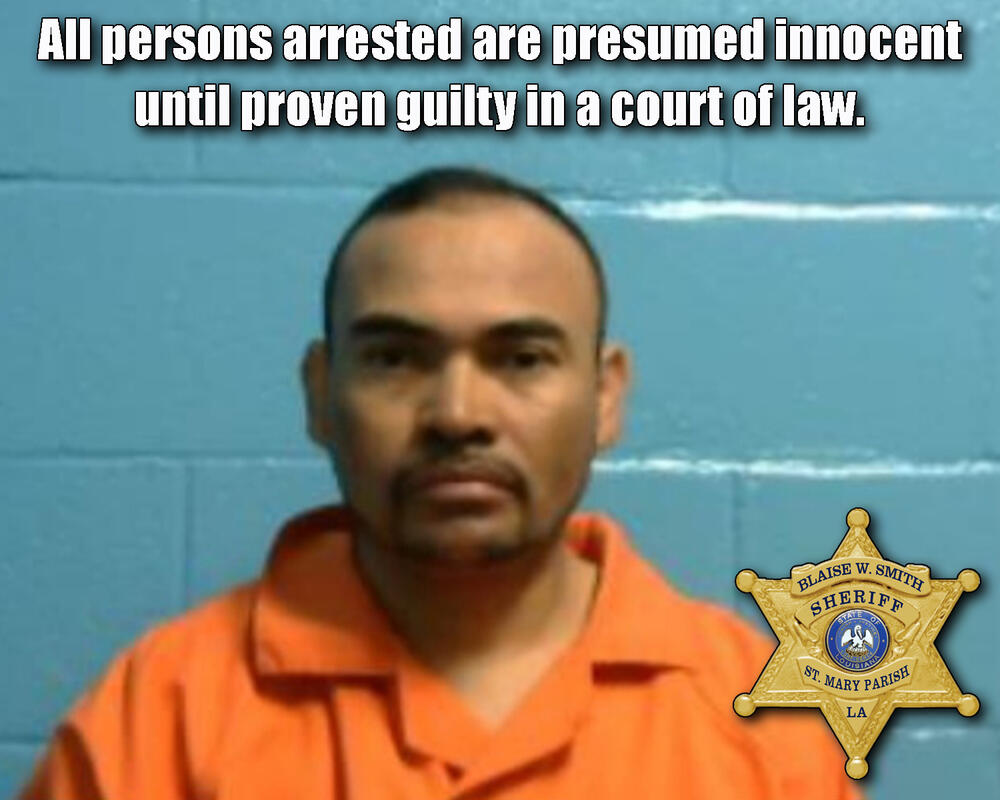 St. Mary Parish Sheriff Blaise Smith advises that over the last 24-hour reporting period, the Sheriff's Office responded to 41 complaints and reports the following arrests:
Jose Espinal, 43, Amelia, LA, was arrested on May 4, 2023, at 3:20 pm on a warrant for molestation of a juvenile.
On April 6, 2023, a deputy was dispatched to handle a complaint at Headquarters in Franklin. Upon arrival, the deputy met with the complainant and a juvenile who stated that the juvenile was inappropriately touched by an adult male, identified as Espinal, at a location in Amelia. The deputy turned the information over to detectives to open an investigation into the allegation.
Through the investigation, a warrant was obtained for Espinal. Detectives located Espinal at his place of employment and transported him to the St. Mary Parish Law Enforcement Center for booking. Bail was set at $250,000.
Marcus Dewayne Battle, 48, Morgan City, LA, was arrested on May 4, 2023, at 7:30 pm on a warrant for failure to appear on the charge of no driver's license on person. Bail has not been set at this time.
Isidro Garnica Garcia, 23, Morgan City, LA, was arrested on May 4, 2023, at 11:12 pm for domestic abuse-child endangerment law. Bail was set at $2,500.
All persons arrested are presumed innocent until proven guilty in a court of law.
Public Information Officer
St. Mary Parish Sheriff's Office