Franklin Woman Arrested in Mail Theft Case
09/05/2023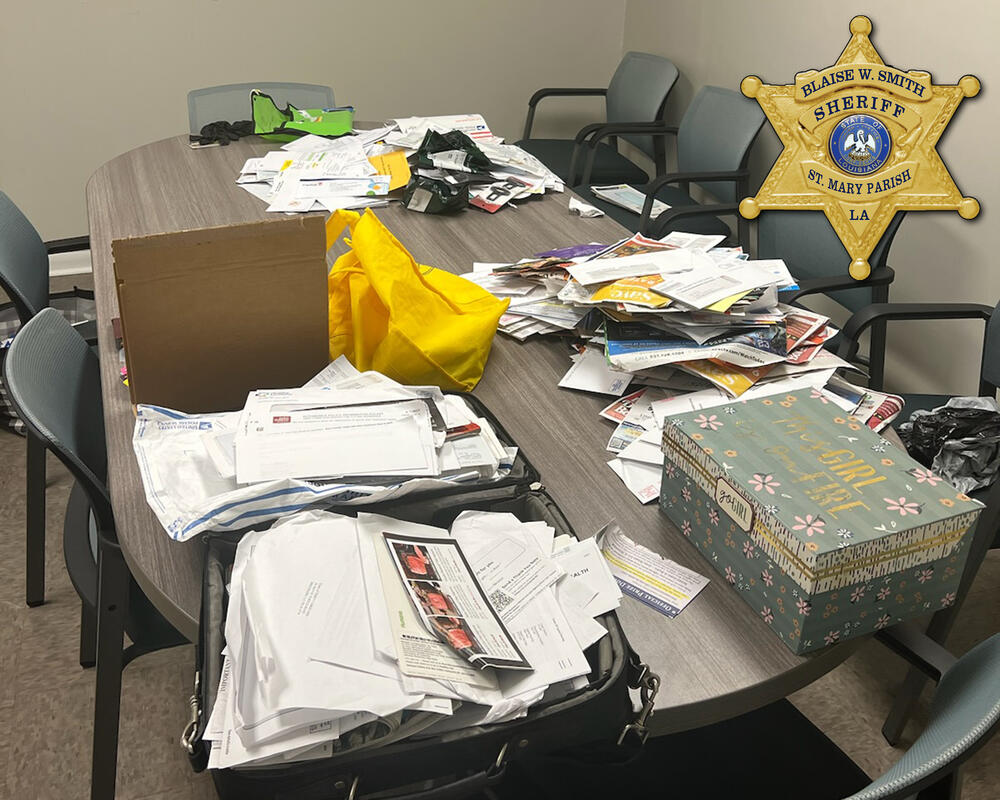 Mavis Sue Pontiff, 49, Franklin, LA, was arrested on September 2, 2023, at 7:24 pm for theft (100 counts), possession of drug paraphernalia, and possession of schedule II drugs.
In the past few weeks, the SMPSO Detectives have been investigating multiple mail thefts in the Centerville and Verdunville areas. Through the investigation, deputies obtained video that showed an older model vehicle pulling up to mailboxes and then driving off.
Homeowners reported mail missing from their mailbox on September 2nd, 2023. A vehicle matching the description was reported and detectives learned that the owner of the vehicle was Mavis Pontiff of Franklin.
Detectives made contact with Pontiff and established her as the suspect in the mail thefts.
A search warrant was obtained for Pontiff's camper and during the execution of the search warrant, drugs, drug paraphernalia, and 100 pieces of stolen mail were recovered.
Pontiff was transported to the St. Mary Parish Law Enforcement Center for booking. Bail was set at $105,000.
This is an ongoing investigation and SMPSO detectives are asking the public if they believe they have been a victim of this crime, please contact 337-828-1960 and ask to speak to the detective who is working this case.
All persons arrested are presumed innocent until proven guilty in a court of law.
Public Information Officer
St. Mary Parish Sheriff's Office