Training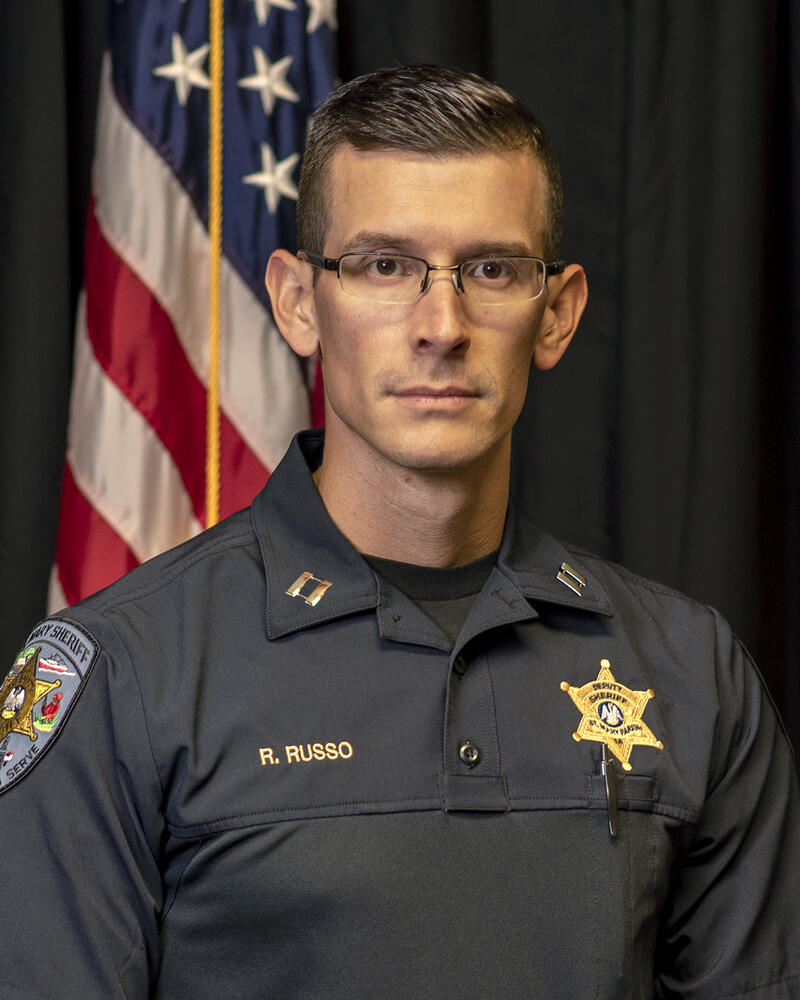 Captain
Ryan Russo
Training Section
Captain Ryan Russo is a Morgan City native and Morgan City High School graduate. He joined the Louisiana Army National Guard in 2008 and is still currently serving.

Russo obtained the rank of Sergeant in 2011 and is currently an Operations Sergeant for the 2228th Military Police Company in Pineville, LA under the 773rd MP Battalion. Lt. Russo has been activated several times in support of Operation Iraqi Freedom (OIF) in 2009, and in support of Operation Enduring Freedom (OEF) in 2013. Lt. Russo has attended several trainings offered by the U.S. Army, as well as leadership and specialty schools.

Cpt. Russo began his law enforcement career in 2010 while serving on the Counter Drug Taskforce assigned to Slidell Police Department Narcotics Division. He then joined the St. Mary Parish Sheriff's Office in 2012 as a Patrol Deputy. Cpt. Russo also served the SMPSO as a Sergeant on patrol, then as a Narcotics Detective for several years. He has been a member of the St. Mary Parish Sheriff's Office Special Response Team since 2014. Cpt. Russo instructed our Regional Training Academy and Special Response Team in a variety of areas including Use of Force, Tactics, Firearms, Defensive Tactics, Officer Survival, Community Policing, and several other areas of training.

Russo was promoted from Narcotics Detective in 2019 to Lieutenant First Class in the SMPSO Training Section as Staff Instructor. He was promoted in 2023 to the rank of Captain. Cpt. Russo is currently serving as the SMPSO Regional Training Academy Director and SRT Commander.
The mission of the St. Mary Parish Sheriff's Office Regional Law Enforcement Training Academy is to prepare each cadet, mentally and physically, to assume the duties of a Uniformed Patrol Officer or Corrections Officer, and to provide the academic knowledge, skill sets, and physical abilities to pass the Louisiana Peace Officer Standards and Training (POST) Council Examination. Academy philosophy emphasizes the pursuit of knowledge and the achievement of mental and physical skills and conditioning necessary to perform tasks related to street-level policing or corrections. Academy staff instills professionalism, character, discipline, mental preparation, and intellectual and physical skills in graduates in order to become professional law enforcement officers.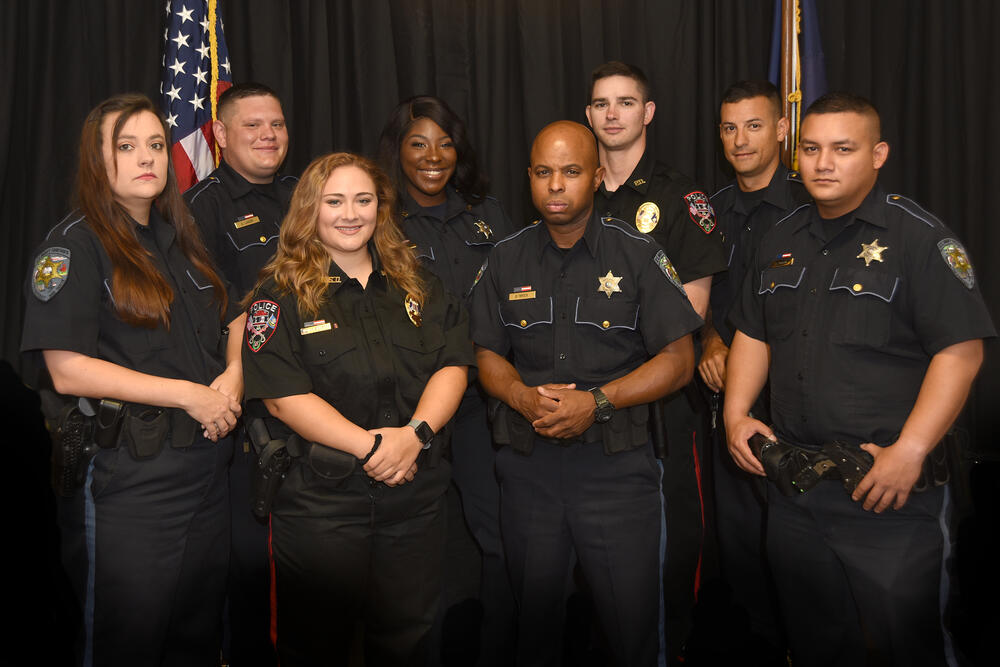 Session 60
The St. Mary Parish Sheriff's Office Regional Law Enforcement Training Academy serves as the primary training source for all St. Mary Parish Sheriff's Office Deputies and also services other law enforcement agencies in the region. In 2013, 28 law enforcement officers from St. Mary Parish and the surrounding region completed requirements to become POST certified. 23 of them are deputies with the St. Mary Parish Sheriff's Office. The 14 weeks of training includes extensive classroom and field instruction all meeting the highest law enforcement standards and practices.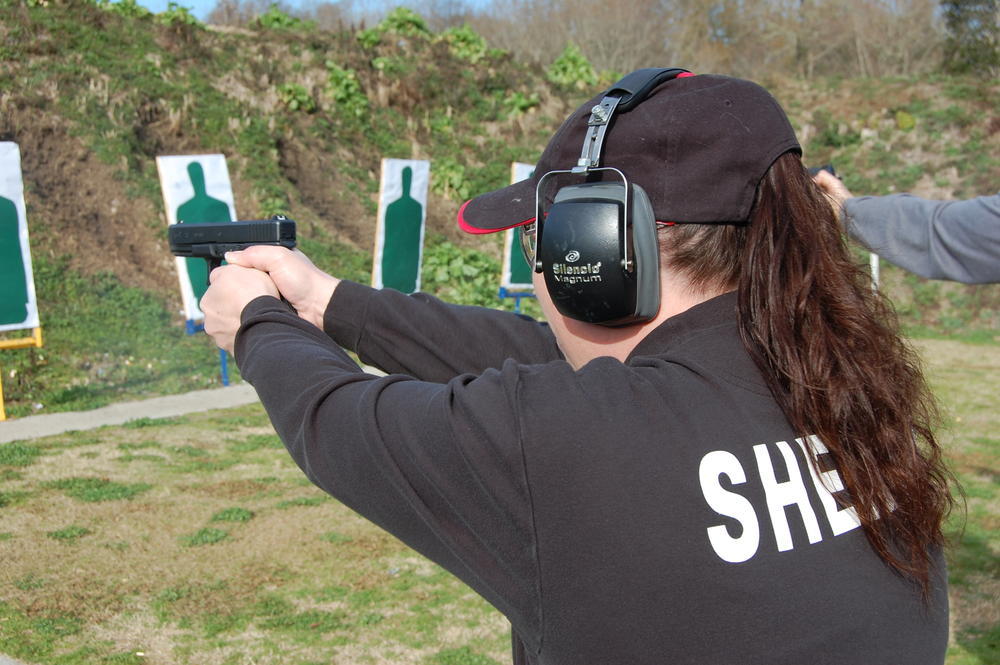 In addition to directing POST-certified courses, the academy oversees all annual and biannual recertification and in-service training for the St. Mary Parish Sheriff's Office. Also, the academy periodically offers specialized training courses in specific areas of law enforcement expertise.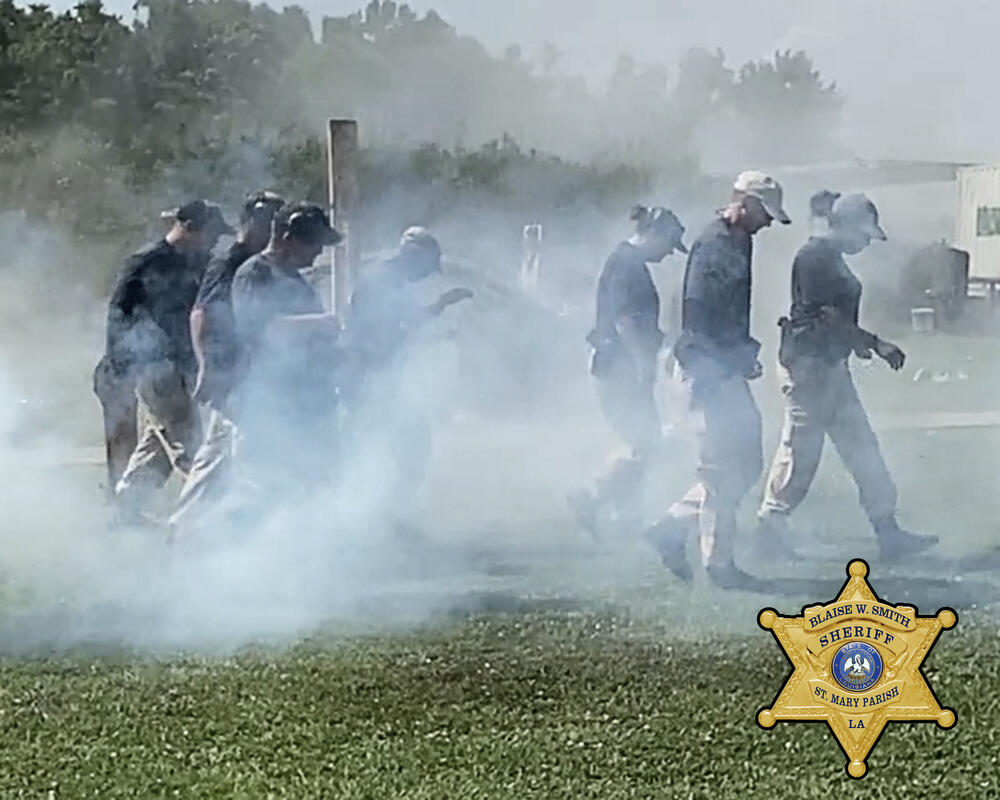 For information on upcoming training courses contact Cpt. Ryan Russo at the St. Mary Parish Sheriff's Office in Morgan City at 985-384-1622.